Riptor hits Killer Instinct tomorrow
Tease for "the herald of Gargos".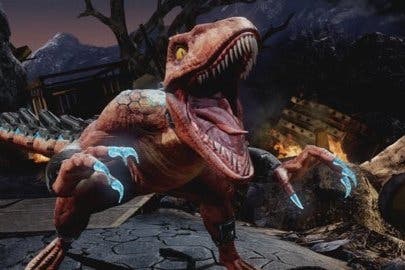 Tomorrow, Riptor is added to the roster of playable characters in Xbox One fighting game Killer Instinct.
The deadly cybernetically-enhanced dinosaur is available Wednesday, 17th December for Killer Instinct Season Two Ultra Edition owners, and 23rd December for Combo Breaker owners.
Check out her Ultra Combo in the video below.
Towards the end of the next trailer, below, we get a tease for Killer Instinct's next playable character, the "herald of Gargos". Gargos was the main antagonist in Killer Instinct 2.