Resident Evil Village continues to look very strange in latest trailer
Coming to PS5, Series X, and PC next year.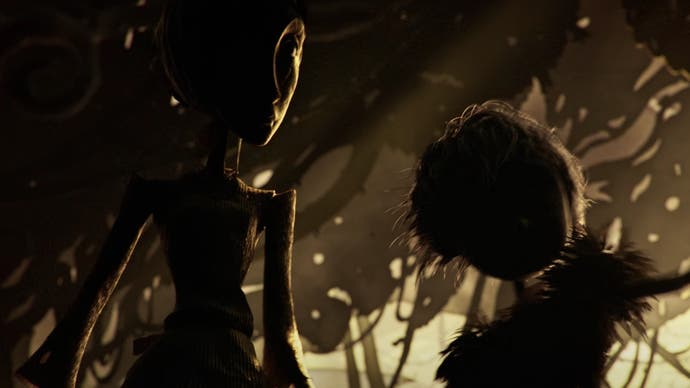 Capcom has graced us with a brand-new trailer for Resident Evil Village, the eighth numbered instalment in its long-running survival horror series, and it's an odd little thing.
Resident Evil Village was initially announced earlier this year, with a trailer that seemed a world removed from recent series offerings, thanks to its strange, woozy atmosphere and its deeply gothic snow-blanketed village setting.
It's a direct follow-up to the Louisiana-set Resident Evil 7, however, and sees that game's protagonist Ethan Winters being lead to the mysterious titular village when his wife Mia is, as shown in the announcement trailer, killed by Chris Redfield for unknown reasons.
A report earlier this year suggested Resident Evil Village would be a "serious departure" from previous games that "many purists are going to hate", with a focus on "hallucinations, Occultism, insanity". How true that is remains to be seen, but there's no doubt Capcom is playing up its odder side in today's trailer, which even squeezes in a stylised fairy tale.
Resident Evil Village comes to PlayStation 5, Xbox Series X, and PC next year.