Resident Evil-themed restaurant opening in Japan next month
Restaurant Evil: Revelations.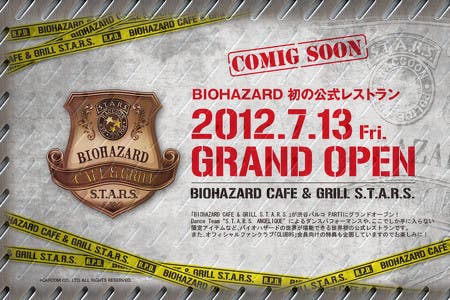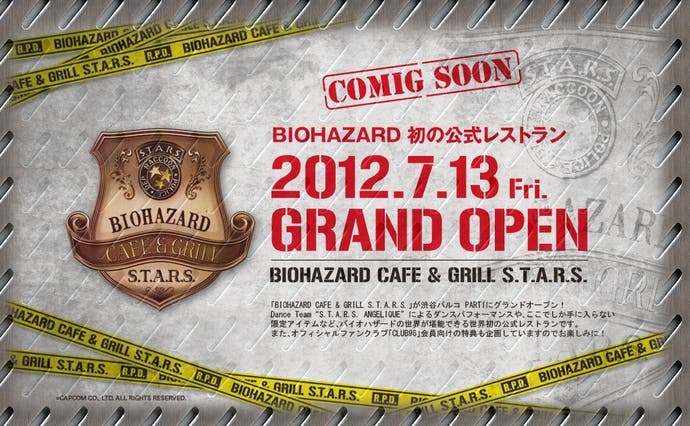 S.T.A.R.S, a "Biohazard-themed Cafe & Grill" opens in Tokyo, Japan on 13th July, Capcom has revealed.
The restaurant will only be open for one year and promises performances by Dance Team "S.T.A.R.S. Angelique," Andriasang reports.
"Comig soon," says the online flyer for the establishment's grand opening.
This is the latest in a long line of amusing Capcom typos with "Resident Evil: Revelaitons" and Asura's Wrath's back-of-the-box quote guaranteeing "Relentless action and near impossible chanllenges."
This isn't the first timeCapcom has tried its hand at the catering biz. Earlier this year the publisher opened the Capcom Bar, also in Tokyo which offered Phoenix Wright onion rings and Monster Hunter drumsticks among other tasty morsels.
Capcom hasn't released the S.T.A.R.S' menu yet, but we suggest you mix the red and green herbs.