Resident Evil 4 Remake actor deactivates Instagram comments after receiving thousands of critical messages
While others raise voices in her defence.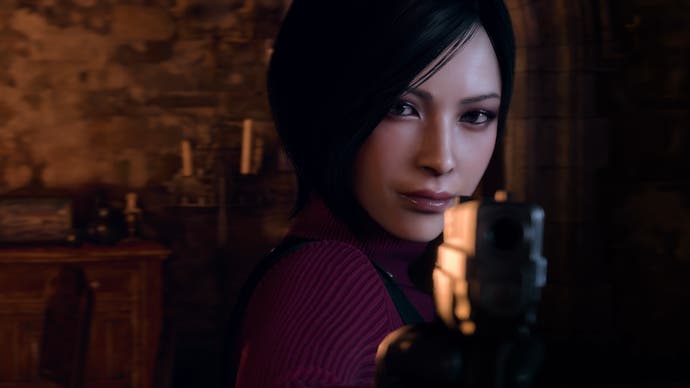 Resident Evil 4 Remake voice actor, Lily Gao, has closed her Instagram account to comments after receiving thousands of messages from players criticising her performance as Ada Wong.
Gao – who had excitedly shared several posts talking about the role – has now deactivated replies and hidden all but one of her posts from public view after vitriolic so-called Resident Evil fans flooded her mentions.
"You ruined the remake," wrote one commenter. "I feel like I just wasted my money by buying the deluxe edition to get this VA to dub Ada." Wrote another: "Your voice acting was horrible in the RE4 Remake," added another. "It sounded super stiff and there was nothing seductive about it? It didn't fit at all omfg I hope they don't hire you as Ada's voice actor for another game."
In amidst the noise, other fans leapt to Gao's defence:
"Why do they act like she personally tried to murder them?"asked one dumbfounded responder.
"I love her performance so much! I love that she's more stoic but still subtly playful with Leon. She feels true to Ada," insisted another commenter. "People really gotta chill, harassing isn't going to do any good. Both actresses did stellar jobs and gave great performances to such an iconic character."
what's happening with ada's VA in resident evil 4 (2023) is beyond unacceptable. everyone has opinions according to their own experience, but going to her social media (and even past VAs of the character) to offend her is sickening and deplorable.

respect lily gao and her work. pic.twitter.com/VxByjojlME

— ada wong archives (@archiveadawong) April 2, 2023
It follows similar issues in the past, such as The Last of Us 2 developers – and specifically, voice actor Laura Bailey, who played Abby – receiving death threats.
Capcom has announced its Resident Evil 4 Remake has already sold over 3m copies in its first two days after release. It said the title was "off to a solid start", although Capcom recently issued a warning to Resident Evil 4 Remake players to "be aware of a rare but critical progress bug".
Whilst the problem will "only occur under very specific circumstances", the team said that it was working on a fix and apologised for any inconvenience.