RedLynx: "real fans" will want to wait for the finished Trials Evolution
Denies developer leaked its own game.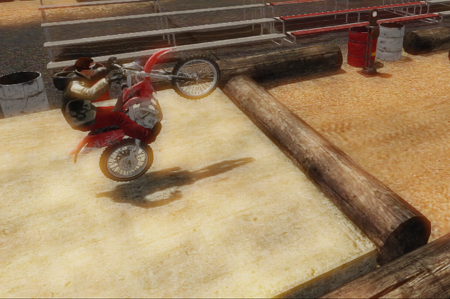 "Real fans" will want to wait for the finished version of upcoming Xbox Live Arcade game Trials Evolution - and not download the leaked version, developer RedLynx has said.
Trials Evolution leaked onto file-sharing websites last night, sparking the appearance of unapproved gameplay videos publisher Ubisoft has been working furiously to remove from the internet.
RedLynx managing director Tero Virtala told Eurogamer the leaked version is without online features - and thus does not offer the complete package.
"Trials Evolution is a huge game, and it's launching on Xbox Live Arcade for one good reason: because the online features are absolutely essential to completely experience the game," he said.
"You will be able to enjoy it as a single-player game, but Trials fans know that the leaderboards and friend competitions are an important part of the experience. And in Trials Evolution, online multiplayer and global track sharing take the game to a whole new level.
"None of these online features, the core of Trials Evolution, are in any of the leaked videos that we've seen. Real fans are going to want to wait for the actual, final, polished game and the complete online experience.
"Meanwhile we'll continue polishing and perfecting the game. Once it launches, it will be the perfect Trials game, we don't accept anything else for Trials. There's a new trailer coming out very soon, which will give people a much better idea of when to expect it and what to expect in the full Trials experience."
It has been suggested that someone on the inside - at RedLynx - leaked Trials Evolution - but Virtala denied this.
In 2009 Virtala admitted he deliberately leaked the PC version of Trials to torrent sites in the hope pirates would play it and then buy a legitimate copy of the game."