RedLynx explains why Trials Frontier is free-to-play
UPDATE: Uses energy system to restrict how long you can play.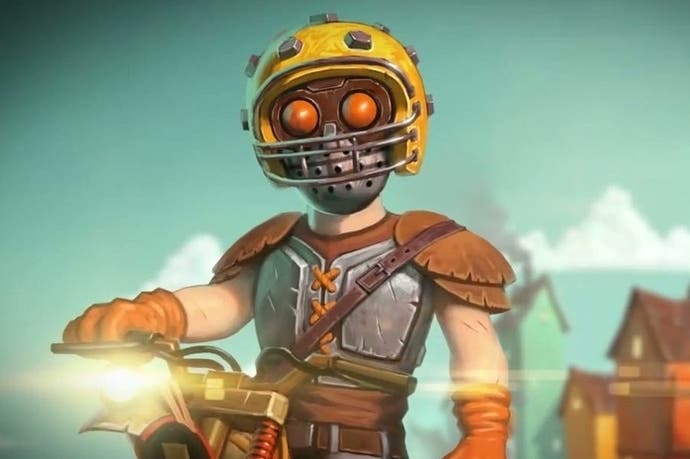 UPDATE: Trials Frontier uses an energy system to limit the amount of time you can play in one session.
Each race costs fuel to play, but you can buy more using the in-game diamond premium currency, Digital Spy reported.
"You're not going to be able to sit and binge for two hours straight on the game without running out of fuel," Redlynx designer Justin Swan explained. "You'll just have to wait to get enough fuel."
Redlynx is still deciding on exactly how long gamers will have to wait - and how much you'll spend to play sooner. But the whole game can still be completed without spending any money, Swan stressed. It will just take longer.
"There's absolutely no pay to win," he concluded. "You cannot purchase anything that's going to make you have a higher chance of victory that a player can't."
ORIGINAL STORY: RedLynx has explained its decision to make Trials Frontier freemium.
Company boss Tero Virtala said the Finnish studio made the call because it wanted as many people as possible to give Trials a shot.
"We want a lot of players to play this game, and people are more likely to give Trials a try if it doesn't cost them to test it out," he said.
"More players means more competition on the leaderboards, more players able to participate in local and live events, to create and share user-generated content.
Developer RedLynx confirmed Trials Frontier's business model today alongside more information on its setting and features - but there was no mention of exactly what you'll pay for in-game.
Due for release sometime this year, Trials Frontier is a "social racing game featuring a compelling storyline", Redlynx described.
"Trials Frontier takes place in a more distant future than [upcoming next-gen sequel] Trials Fusion, at a time when civilisation has sputtered out and humanity has fallen back into a pattern of small, isolated villages amidst the resplendent ruins of the past," Virtala added.
You can explore a large world map, expand a village of your own and meet colourful characters.
Frontier also connects up with Trials Fusion. Linking the games earns you bonus rider gear and bike customisations.
Both titles were announced at E3 this year. Frontier marks the first time the series will have appeared on portable platforms, although RedLynx previously developed the iOS racer MotoHeroz.