ReCore gets release date, trailer and is Cross-Buy on PC and Xbox One
UPDATE: It's a £30 game.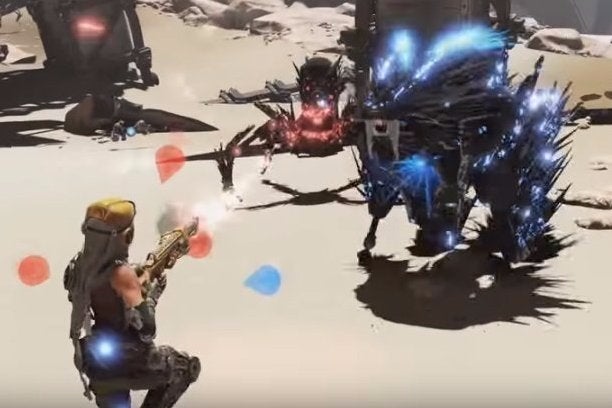 UPDATE: ReCore will be a cheaper, £30 game, according to a FAQ on the official website.
ORIGINAL STORY: Microsoft's robotty action adventure game ReCore will be released 13th September (probably 16th in UK) on Windows PC and Xbox One, as leaked yesterday, and will be a Cross-Buy, Play Anywhere title, so you only need buy it on one platform to be able to play it on both.
Microsoft showed a new trailer for ReCore during its E3 2016 press conference. In it we saw hero Joule and robot companion Mack, as we did last year, in addition to two other robot friends: Duncan, a big robot, and Seth, a spidery thing. It's clear that each robo-pal serves a specific companion purpose for Joule, and that they're all broadly similar to animals. Mack is basically a dog, Seth a spider and Duncan a gorilla.
Joule herself has a dash ability to nip around the battlefield, and a pulsing laser gun of sorts. She can double-jump and has to traverse platformery levels.
You can see what else Microsoft and other publishers announced at the show this year with our E3 schedule guide.