The Razer Iskur gaming chair is on offer for $350 this Black Friday
Save $149 on one of the best gaming chairs available.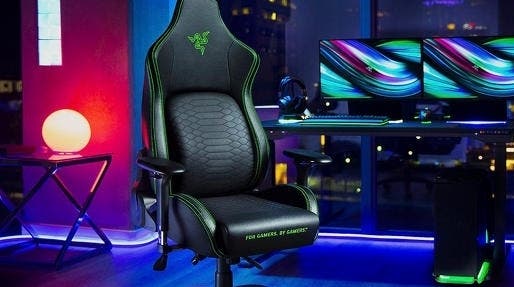 The Razer Iskur, one of Digital Foundry's top gaming chairs, is on sale this Black Friday at Amazon US for $349.99. In the UK, you should swing over to Currys where you can get it for just £279.99 - when using the code CHAIR20.
Its main selling point is the unique lumbar support structure. It supports the full curvature of the spine to achieve a neutral spine position for a healthy posture, ensuring maximum comfort during long periods of sitting down.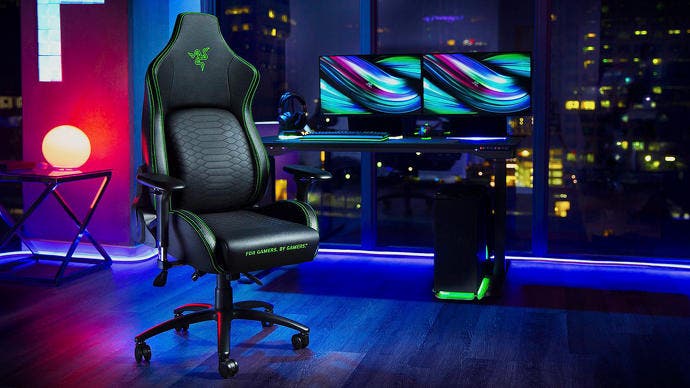 Apart from this innovation, the Iskur is in other respects a fairly standard gaming chair, but a well-built one. It's made of multi-layered synthetic leather, which is supposedly tougher and more durable than standard PU leather, making it better suited to withstand the peeling that comes from long hours of daily use. It also has dense cushions which provide better contouring, allowing your weight to apply just enough pressure as they mould to support your unique body shape.
It looks fairly inoffensive, especially in the black colourway, while the green accented alternative will appeal to die-hard Razer fans.
---
If you don't need the lumbar support mechanism, the cheaper Iskur X is also available, which has the same synthetic leather and cushioning as the Iskur.
Both chairs also come with three years of warranty in case anything goes wrong.
Check out all the Black Friday deals we've spotted here, including deep discounts on SSDs for your PC and PS5.
There's also a ton of other Razer deals, including the Razer Basilisk X Hyperspeed - Wireless Gaming Mouse for $34.99, and the Razer Kraken X gaming headset for $28.99. Be sure to follow @Jelly Deals on Twitter to stay up to date with new Black Friday deals.