PS5 launches in the UK with a pretty serious "queued for download" bug
UPDATE: Sony offers workaround that doesn't require factory reset.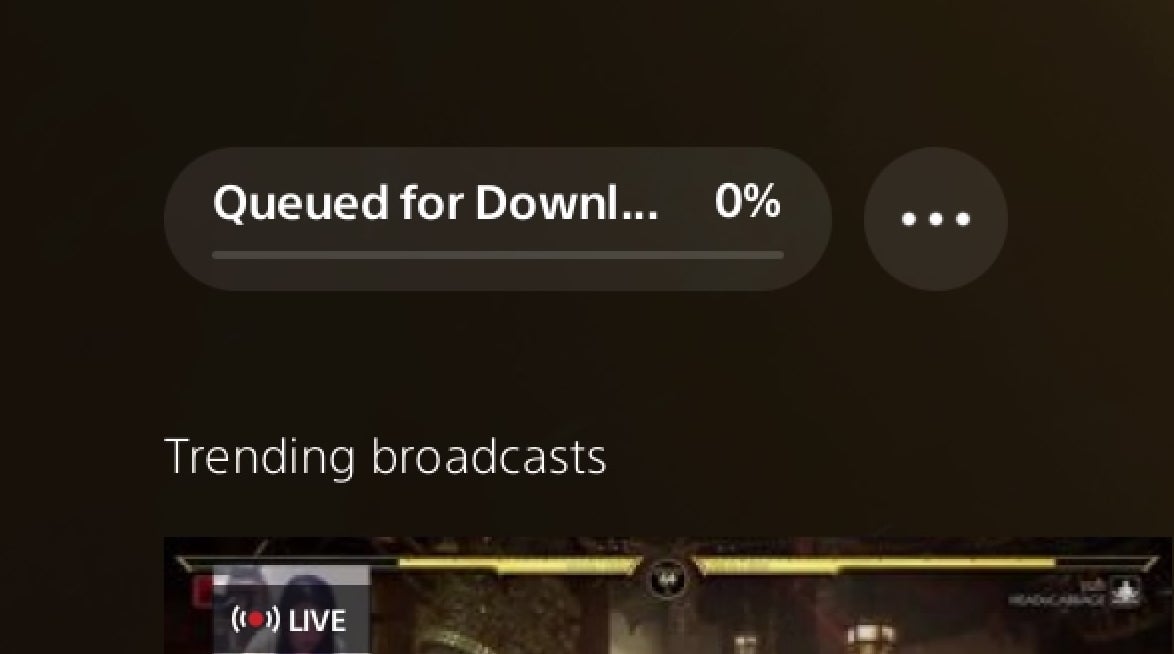 UPDATE 20TH NOV 2020: Sony has offered a workaround for the PS5 "queued for download bug" - and it doesn't require a factory reset.
In a tweet, Sony recommended those impacted by the troublesome bug restart their PS5 in safe mode, then rebuild the database.
If you've experienced issues downloading games with "Queued for Download" or "View Details" messages on PS5, please update the system software to the latest version, start your PS5 in safe mode then rebuild the database. See "PS5:safe mode options" at https://t.co/BfgPSMafxd. pic.twitter.com/Vq7m0dXA23

— Ask PlayStation (@AskPlayStation) November 19, 2020
This has worked for me, and I am now downloading the PS5 version of Mortal Kombat 11 having been unable to all week.
To boot your PS5 in safe mode, turn your console on by pressing and holding the power button. Release the button after you hear the second beep - one beep will sound when you first press, and another seven seconds later. From safe mode, select rebuild the database.
For me, rebuilding the database meant I kept Call of Duty: Black Ops Cold War installed (I'd have had to re-download it using the factory reset workaround), and I was able to start the download for Mortal Kombat 11.
We don't know if this solution works for all those affected by this bug, and Sony will still want to fix the issue to prevent it from happening at all, but at least we now have a non-frustrating workaround.
ORIGINAL STORY 19TH NOV 2020: The PlayStation 5 launches in the UK and internationally today with a serious "queued for download" bug that Sony has yet to address.
The bug, which has affected PS5 users since the console's initial launch in North America and Japan on 12th November, traps games in a "queued for download" state, preventing customers from downloading and playing them.
I've run up against this frustrating bug already. After redeeming a code for Mortal Kombat 11 Ultimate Edition from the PlayStation Store, the PS5 attempted to download both the PlayStation 4 version and the PS5 version, alongside all the many separate pieces of content that come with the package. However, only the PS4 version will download, leaving the PS5 version unplayable.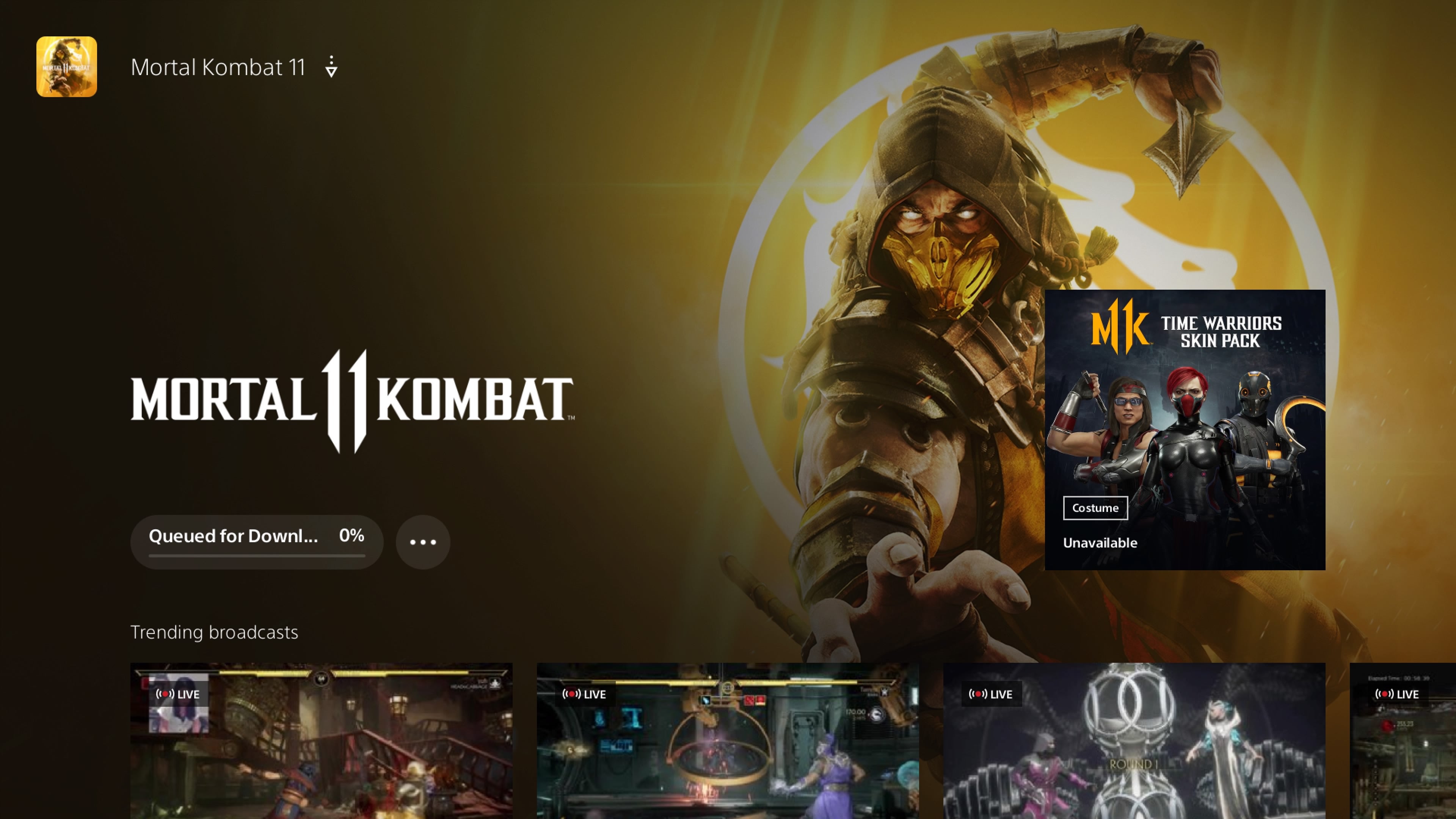 While the PS5 version shows up in my game library, it is impossible to download. The game does not show up in any download queue, and the PlayStation Store seemingly thinks I've redeemed the game just fine, listing Mortal Kombat 11 and its Ultimate Edition as "purchased".
It's impossible to say exactly how widespread this bug is, but it's certainly not just me. There are many reports online of PS5 users encountering the same issue. It feels like a serious, significant issue.
The only current solution to this is to factory reset the PS5, but this isn't something many users will be happy with, as it will mean re-downloading games. In my case, it would mean re-downloading 210.7GB worth of Call of Duty: Black Ops Cold War.
I could always download and play the PS4 version of Mortal Kombat 11 Ultimate Edition, but this will not come with the next-gen exclusive features, such as 4K dynamic resolution, enhanced visuals and improved loading times.
Eurogamer has asked Sony for a comment on this "queued for download" bug, but the company has yet to offer a statement.
There's no way to move PS5 games off the SSD (Sony has said it may enable this in a future update), and this bug highlights just how problematic that restriction is. If I could dump Black Ops Cold War off to external storage, I'd be able to factory reset the PS5 and then transfer the game back without having to download it again.
Earlier this week, Sony released the PS5's first system update, but this has done nothing to address the bug. Sony's barebones patch notes included just one line: "This system software update improves system performance."
This isn't the only issue affecting the PS5. Users have reported crashes related to Rest Mode, as well as when USB drives are plugged into the console.