PS4 PlanetSide 2 closed US beta this month
Europe "slightly delayed".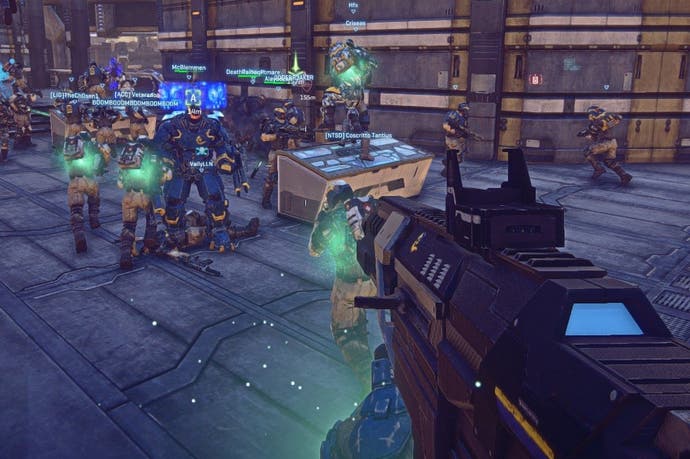 The triumphant PC online shooter PlanetSide 2 is nearly here on PS4 - it enters closed beta in the US later this month, 20th January.
As for Europe: "We are working on our [Sony Computer Entertainment Europe] beta submission," wrote PS2 exec producer Clint Worley on the US PlayStation blog. "It will be slightly delayed but it is on its way. Once we have a confirmed date we will let our SCEE players know. I would still recommend signing up for the beta via our webpage just to be sure."
This is the sci-fi game of huge perpetual war in an open world, where hundreds of players - up to a server cap of 2000 - do battle, on foot or in vehicles of all varieties. "This is easily one of the most ambitious online games ever," we wrote in our PlanetSide 2 PC review.
That doesn't mean 2000 players regularly - or ever - fight each other at the same time. The biggest accurately recorded battle involved 576 players and took place in September last year, discovered Rick Lane, who spent two months hunting for the game's biggest battle.
But the potential is there.
The game also reviewed really strongly, and has become maker Sony Online Entertainment's pièce de résistance. It being SOE also bodes well for PS4 - architecture and online infrastructure the company both knows and is related to.
It's taken a little longer than expected to arrive, then, but it's well worth a look when it does.
Sign up for the closed beta on the PlanetSide 2 website and get in line for an invite. A few thousand invites will be sent initially and the number will be "steadily increased" over time.