European PlanetSide 2 PS4 servers are still down
UPDATE: They're back up.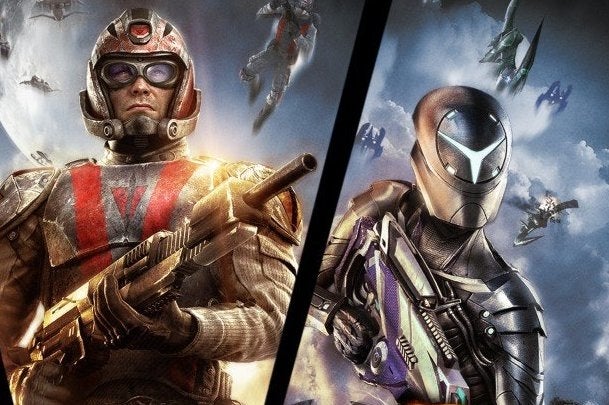 UPDATE 25TH JUNE: Apologies for the very late update - the EU servers are back up. This happened around 16 hours ago. There have been brief bouts of maintenance since.
ORIGINAL STORY 24TH JUNE: There are teething issues with the European launch of Planetside 2 on PS4, which remains down and unavailable to play.
The free-to-play online shooter went live in Europe yesterday morning, and in the US a bit later.
A few hours later, however, all servers were taken offline to tackle "an issue with in-game and PSN Store purchases", developer Daybreak tweeted. Roughly eight hours ago, the US servers reappeared. "EU folks give us just a few minutes," Daybreak urged. But a few minutes turned into all night, and there's no indication of when the European servers will return.
The most recent update came from Andy Sites, directer of development at Daybreak. "The #ps2onps4 dev and operations teams are still here and working to resolve it. We don't plan on leaving until it's fixed," he wrote two hours ago (he's based in San Diego).
The US service, although available, is creaking under high demand. It suffered a brief outage overnight due to performance issues, which appear to be plaguing it still - although Daybreak is doing its best to address them. Tweeted Andy Sites two hours ago: "Just made some additional server changes to address the #ps2onps4 NA server high-pop performance. Char lag/warping should be reduced."
As we can't currently play it, our coverage will naturally be delayed. Keep an eye on the official PlanetSide 2 Twitter account, and Andy Sites' Twitter account, for service updates. But bear in mind that when the service does reappear, there will be a stampede to play it, which is bound to cause problems. It may be prudent to wait a while yet.
PlanetSide 2, a mix of MMO and shooter, is "unforgettable" on PC, we wrote. It has the same potential on PS4, although it will have to overcome the beta performance issues to realise it. Images and video below taken from Digital Foundry's piece, hence their technical nature.