PS3 exclusive JRPG Ni No Kuni out in Europe Q1 2013
With English and original Japanese voiceover.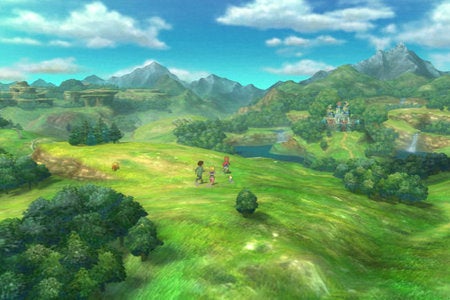 PlayStation 3 exclusive Japanese role-playing game Ni No Kuni launches in Europe in Q1 2013.
Publisher Namco Bandai is localising the Studio Ghibli and Level-5 collaboration, adding English voices and subtitles in French, Italian, German and Spanish.
The game also includes the original Japanese voiceover, which you'll be able to listen to with English subtitles.
"We have worked very hard on Ni no Kuni: Wrath of the White Witch and it has been a great honour to collaborate with Studio Ghibli and [composer] Joe Hisaishi, so it was important for me that players outside Japan also have the best experience of the game we can give them," said Level-5 boss Akihiro Hino.
"To make this possible, we decided to invest the time in localising the game so that as many people as possible across Europe can enjoy the full experience in their own language."
Ni No Kuni has a Western subtitle of Wrath of the White Witch. The name refers to a magical world into which the hero, a 13-year-old boy called Oliver, can travel, using a magical book given to him by a fairy disguised as a doll. The game appears to take place between two realities: the real world, and the land of Ni No Kuni.