Project Eternity looks impressively like concept art
New screenshot demonstrates.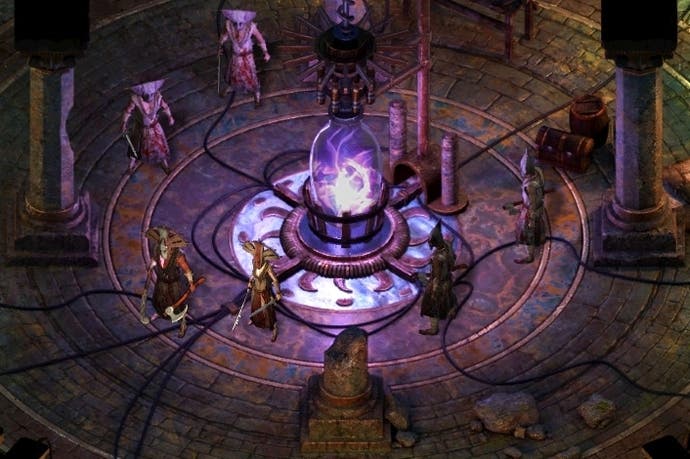 There's a brand new Project Eternity screenshot in town, released to illustrate how similar concept art and final product are turning out to be.
The scene in question is a dimly lit circular room in a dungeon with a purple glowing contraption in the middle. In the screenshot, a player-controlled party of adventurers waits outside the door while six heavily armed and masked enemies - one with an axe and a flail - awaits them on the other.
"We think it looks pretty good. Thoughts?" asked Rob Nessler, art director, on the Obsidian forum.
Bodes well for spring 2014 when Project Eternity (still a working title) is due out.