Prison Architect's previously console-exclusive Psych Ward DLC heading to PC
Expanded Warden's Edition out next month.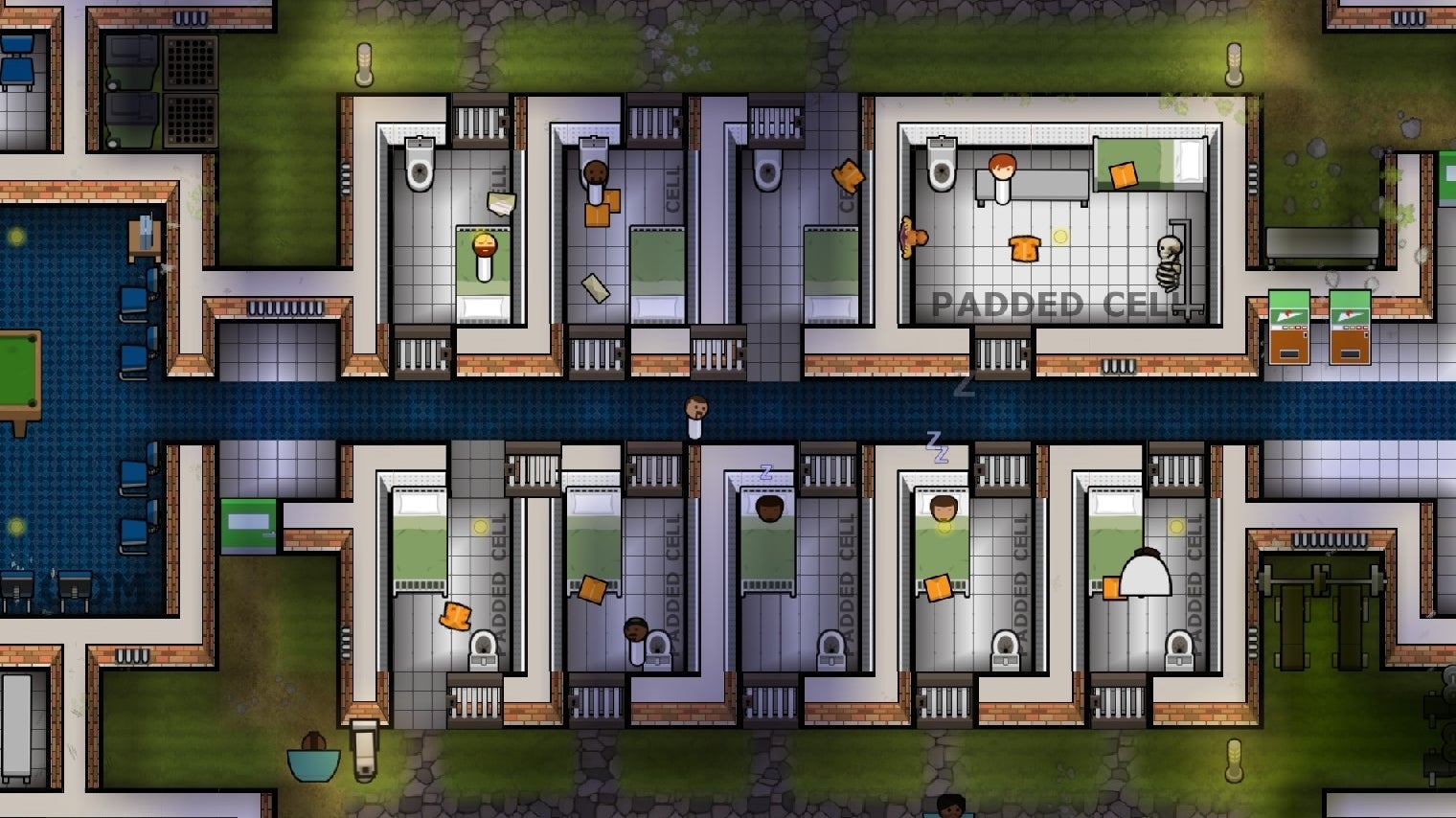 Prison building and management sim Prison Architect is finally bringing its previously console-exclusive Psych Ward DLC to PC and Mac next month, on 21st November, in the form of the enhanced Psych Ward: Warden's Edition.
Psych Ward, created by developer Double Eleven (the studio responsible for porting Prison Architect to consoles), initially launched for Xbox One and PS4 in June 2017.
As you might imagine, Psych Ward expands the core game by introducing new management options themed around the concept of successfully housing the criminally insane. The new Warden's Edition also incorporates a number of features not seen in the original DLC.
The core of the expansion is based around a new "criminally insane" category for inmates, with prisoners either entering your facilities with the trait already in effect or gaining it through excessive punishment or suppression.
Either way, affected inmates can be housed alongside other prisoners or in special cells, and will need to be handled by trained Orderlies. Additionally, the expansion introduces Psychiatrists to handle problem inmates through new consultation programmes, which can be made more effective by upgrading their Psychiatrist's Office.
Elsewhere, the expansion brings new inmate behaviours - with harmless prisoners potentially turning violent or attempting to escape if left untreated - plus new contraband types, including adrenaline shots, fountain pen shanks, and gold pocket watches. The Warden's Edition also features the likes of new objects, floor, and wall types - including padded floors and cells - that can be used to further customise prisons.
Psych Ward: Warden's Edition will cost £4.79/$5.99 USD when it comes to PC, Mac, and Linux on 21st November. Publisher Paradox, which acquired the Prison Architect IP from original developer Introversion Software earlier this year, says the new Psych Ward is"just the start of our plans for Prison Architect", and promises "more in the works that you'll hear about soon".