Poland's getting a limited edition Geralt Witcher stamp
It's not fair.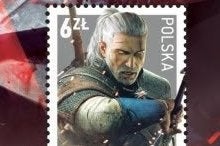 Poland is getting a limited edition run of The Witcher stamps featuring grizzled mutant hunk Geralt of Rivia. Well jel.
Poczta Polska, Poland's biggest postal operator, and CD Projekt Red, are collaborating on a limited print run of 180,000 mini-Geralt stamps. Circulation starts today.
Poczta Polska will also release a first day cover envelope for the occasion.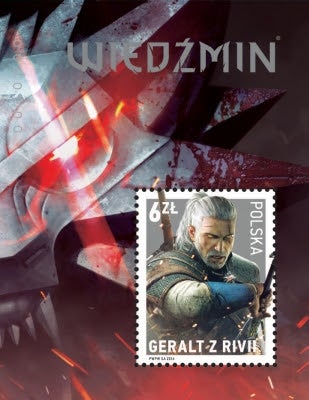 Jealous? Of course you are. We get the ruddy Queen and Agatha Christie on our collectible stamps. Although, hang on, the Christie stamps are quite nice. But I can't remember a video game character being featured on a stamp in the UK.
Then again, Geralt isn't just a video game character in Poland - he's a character from Adrzej Sapkowski's book fiction that's as treasured there as J. R. R. Tolkien is here. And CD Projekt Red's games intensified that popularity and made The Witcher global.
Have a lovely weekend!