PlayStation launching a second pair of official shoes
Reboot.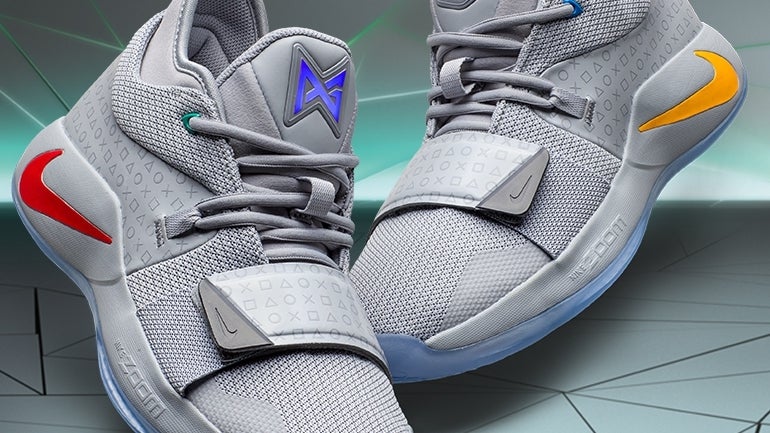 There's a second pair of official PlayStation shoes in the offing, due for release on 1st December.
This time around, the shoes' tongues now light up on not one, but two sides with various PlayStation logos and branding.
The sneakers are the work of Paul George, Nike and PlayStation itself - the same team behind February's inaugural pair of PS booties. Let's hope these shoes have a smoother path to release than the last pair - whose launch was laced with problems. Despite initially suggesting those shoes would be available worldwide, they were only in fact released in the US.
Some of those ended up on eBay - where one pair sold for more than £900.
Once again, you'll need Nike's SNEAKRS app downloaded to make your purchase. Good luck!