PlayStation's official Nike shoe launch laced with problems
Hell for leather.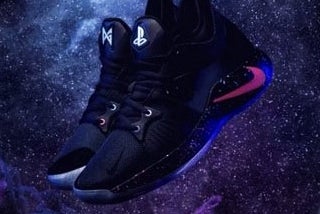 PlayStation's official Nike trainer launched on Saturday - but many fans were left unable to buy a pair of the limited edition shoes.
For starters, PlayStation had promised the shoes, which light up and feature a PSN Store code for an exclusive console theme, would be available worldwide. Alas, this was not the case.

Eurogamer social media manager and noted shoe fan Paul Watson was one of those affected.
"They dropped them only in the US, despite the PS blog mentioning 'worldwide launch' on that day," he told me.
Nike has now confirmed the shoe was never due to launch outside the US, after all.
No word on a U.K. release for that style. Stay tuned to SNEAKRS for any updates.

— nikelondon (@nikelondon) February 12, 2018
That PG2 is only available in the U.S. at this time. Please stay tuned to SNEAKRS for launch updates.

— Nike.com (@nikestore) February 10, 2018
We've asked PlayStation why the shoes were initially listed as being available worldwide.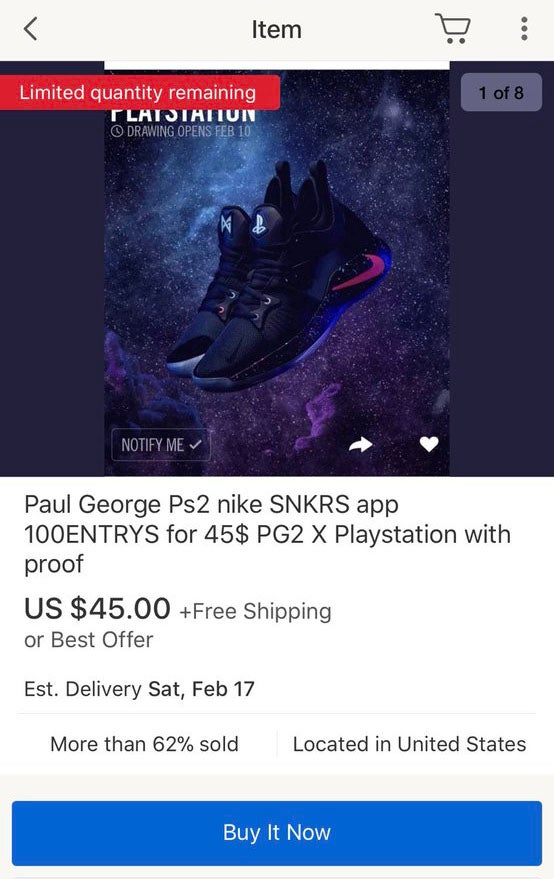 Additionally, the ability to purchase the shoes was only available via a lottery, something Watson said was not unusual for rare sneaks.
"I bought some limited edition trainers from Nike recently and they were first-come-first-served," he explained. "The thing is, the non-sneaker-buying PlayStation fans would have known none of this."
Many of the shoes went to resellers who created fake accounts to game the system. There is evidence these bot accounts are now being offered for sale - so people can buy the chance at then buying the shoes.
Over on eBay, a few pairs have popped up for sale. Prices vary, but range into the high hundreds of pounds.
One pair listed as sold went for £869.12, plus £57.93 postage and packing.