PlayStation announces official shoe
Boot.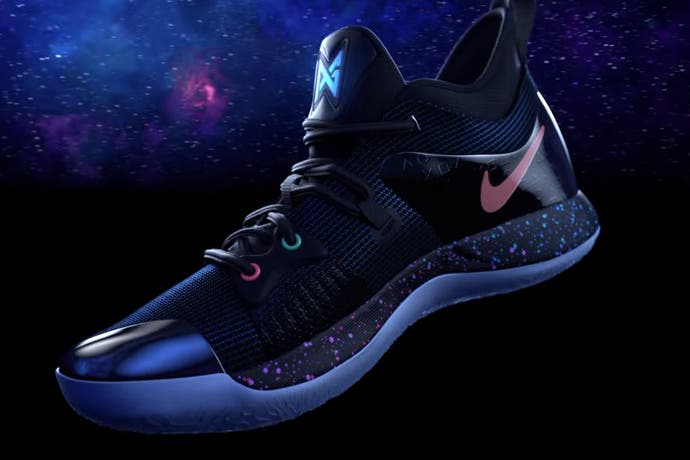 It's an exciting day to be a PlayStation fan. As well as a range of amiibo-like figurines, Sony has also announced an official PlayStation shoe.
Nike is making the colourful boot, in collaboration with NBA All-Star Paul George.
The shoes boast light-up PlayStation symbols with not one but three settings - "off", "on" and "pulsing".
There's also a PSN voucher code on the heel of each pair. What does it unlock?! Sony has not said.
Other features include a power button, PlayStation coloured eyelets and a "zoom airbag" to make your toes feel extra comfy.
There's no price yet - the shoes are yet to go on sale. The footwear will be released worldwide, however.