PlayStation All-Stars Battle Royale domain registered
"Boot sequence initiated."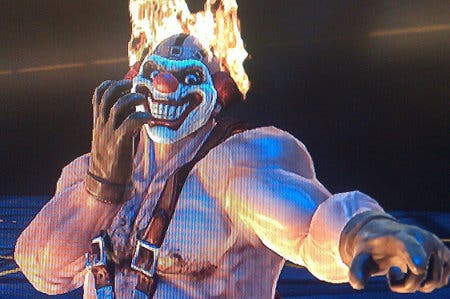 Sony has registered the domain for www.playstationallstarsbattleroyale.com, suggesting a reveal of the heavily-rumoured PlayStation 3 exclusive fighting game is imminent.
PlayStation Lifestyle spotted the domain, alongside another registered by Sony for the shorter www.playstationallstars.com.
PlayStation All-Stars Battle Royale is thought to be a fighting game in development at new studio SuperBot Entertainment, and features characters lifted from PlayStation titles down the years.
In November last year images of the game popped up online, showing Sweet Tooth from the Twisted Metal series and Kratos from God of War, who appeared in the PS3 version of Mortal Kombat as a guest character. Parappa the Rappa, Sly Cooper, Nathan Drake (Uncharted), Colonel Mael Radec (Killzone) and Fat Princess are also on the roster.
Arenas include a Sandover Village stage (from Jak & Daxter), a Hot Shots Golf stage, a LittleBigPlanet stage and a Buzz! trivia mini-game.
A reveal could be made as early as this week. Yesterday a tweet by the newly formed SuperBot Entertainment Twitter page said: "Boot sequence initiated."