Play Final Fantasy: Crystal Chronicles without a GameCube-GBA cable in January
The missing link.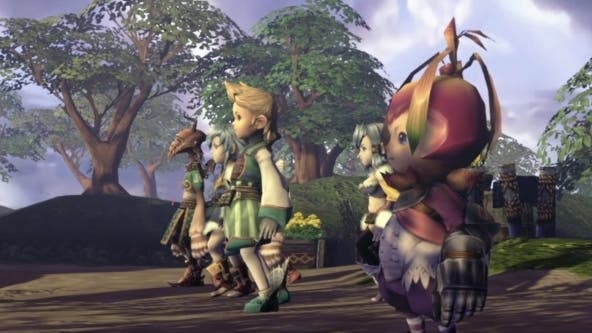 The new, HD version of Final Fantasy Crystal Chronicles now has a firm release date for Nintendo Switch, PlayStation 4, iOS and Android.
You'll be able to play the game on 23rd January 2020, Square Enix has announced, which is a little later than expected.
Crystal Chronicles originally launched on the GameCube back in 2003 (and the following year in the US and Europe). A spin-off of the main Final Fantasy series created especially for Nintendo's purple platform, it was famous for its multiplayer mode which required you link up Game Boy Advances using a cable.
This new remastered version does away with all that, of course.
We've been waiting for it a while - it was originally announced a year ago for Switch and PS4, and then at E3 for iOS and Android. Back then, it was set for winter 2019 - but after so long, another month or two won't hurt.
"With smartphones and tablets, far more of us have access to second screens than we did in 2004," Rob Haines wrote in our Crystal Chronicles retrospective, "and streaming technology has advanced in ways we couldn't have begun to imagine. Perhaps it's time for a new Crystal Chronicles to take its place at the heart of a resurgence of local co-op, and once more lead us to create new memories together with our friends."