Play Dragon Age: Inquisition free for six hours on Xbox One this week
EA Access trial unlocked for all Gold subscribers.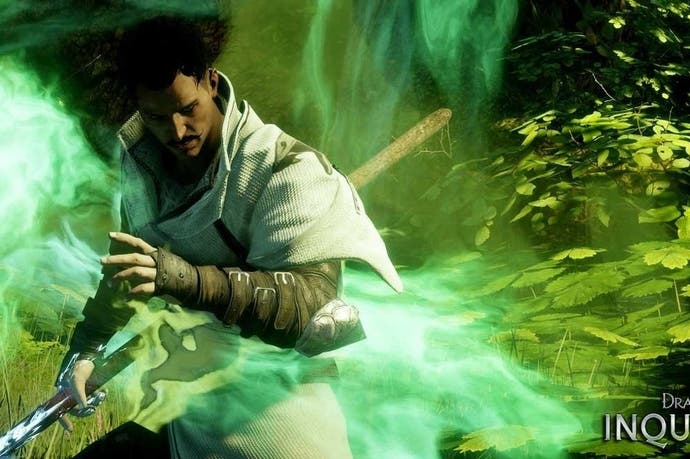 Sprawling BioWare role-player Dragon Age: Inquisition is free to try this week on Xbox One.
The offer lets you play the full game for six hours if you're an Xbox Live Gold subscriber (the same offer previously made available to EA Access members).
Should you like what you play, Inquisition is, handily, reduced on the Xbox Games Store this week - it's 40 per cent off at £32.99.
You can nab the trial now via your Xbox One's dashboard - head onto the game's page and select the "try for free" option.
Inquisition serves up a feast of BioWare-brand role-playing, dragon-slaying and love-making, and reignites the fantasy series after the somewhat disappointing Dragon Age 2.
"Its not-so-fatal flaw is that in offering so much, those individual moments, characters, activities and plot beats often don't benefit from the focus and importance needed," Richard Cobbett wrote in Eurogamer's Dragon Age: Inquisition review.
"Still, that's hardly a crime, and one more than made up for by the many high points that I can't name directly for fear of spoilers, the hours and hours both adventuring in Thedas as it was always meant to be, and sitting at the highest levels of its politics."