Platinum's Teenage Mutant Ninja Turtles game Achievements leaked
Despite Mutants in Manhattan still not being formally announced.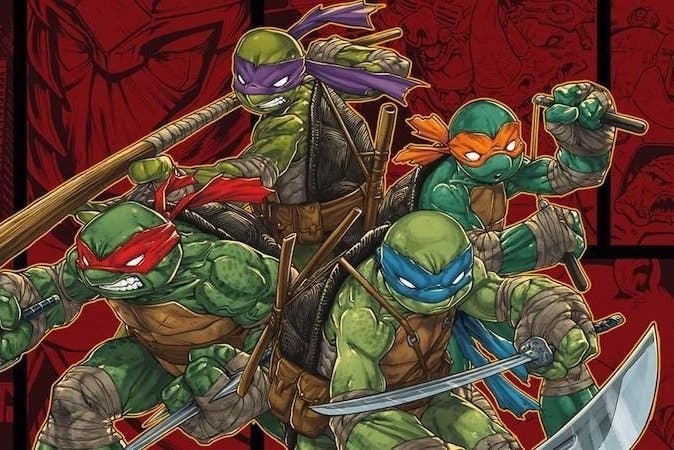 Just over a month ago a Platinum Games-developed, Activision-published Teenage Mutant Ninja Turtles game was spotted on the Australian Classification Board. Now that title's Achievements have been leaked on XboxAchievement.com, despite the fact that it's still not been formally announced.
Dubbed Teenage Mutant Ninja Turtles: Mutants in Manhattan, the following alleged piece of concept art was tweeted last week by XBLA watchdog lifelower.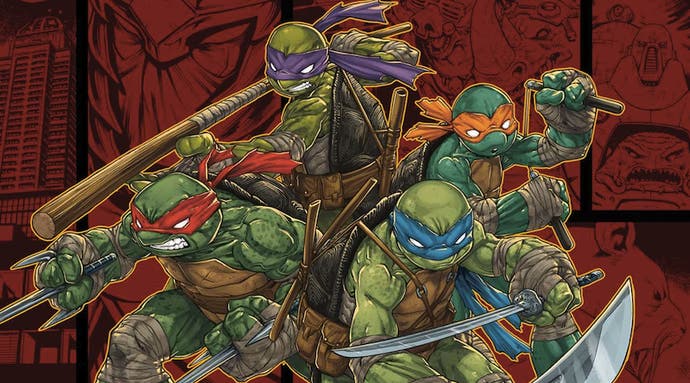 A Platinum TMNT game for Activision would make sense as the Japanese action game developer previously developed cartoon video game adaptations Transformers: Devastation and The Legend of Korra for the publisher.
Based on the leaked Achievements, we can tell that Mutants in Manhattan contains some sort of online integration, lets you choose which character to play as, and has at least some light stealth elements as there's an Achievement for completing a stage without being spotted. There's also going to be various difficulty settings, at least one secret boss, and numerous side challenges like disarming bombs, transporting various items to portals and protecting pizza trucks.