Plants vs. Zombies: Garden Warfare won't have microtransactions at launch
PopCap can't confirm it runs in 1080p on Xbox One.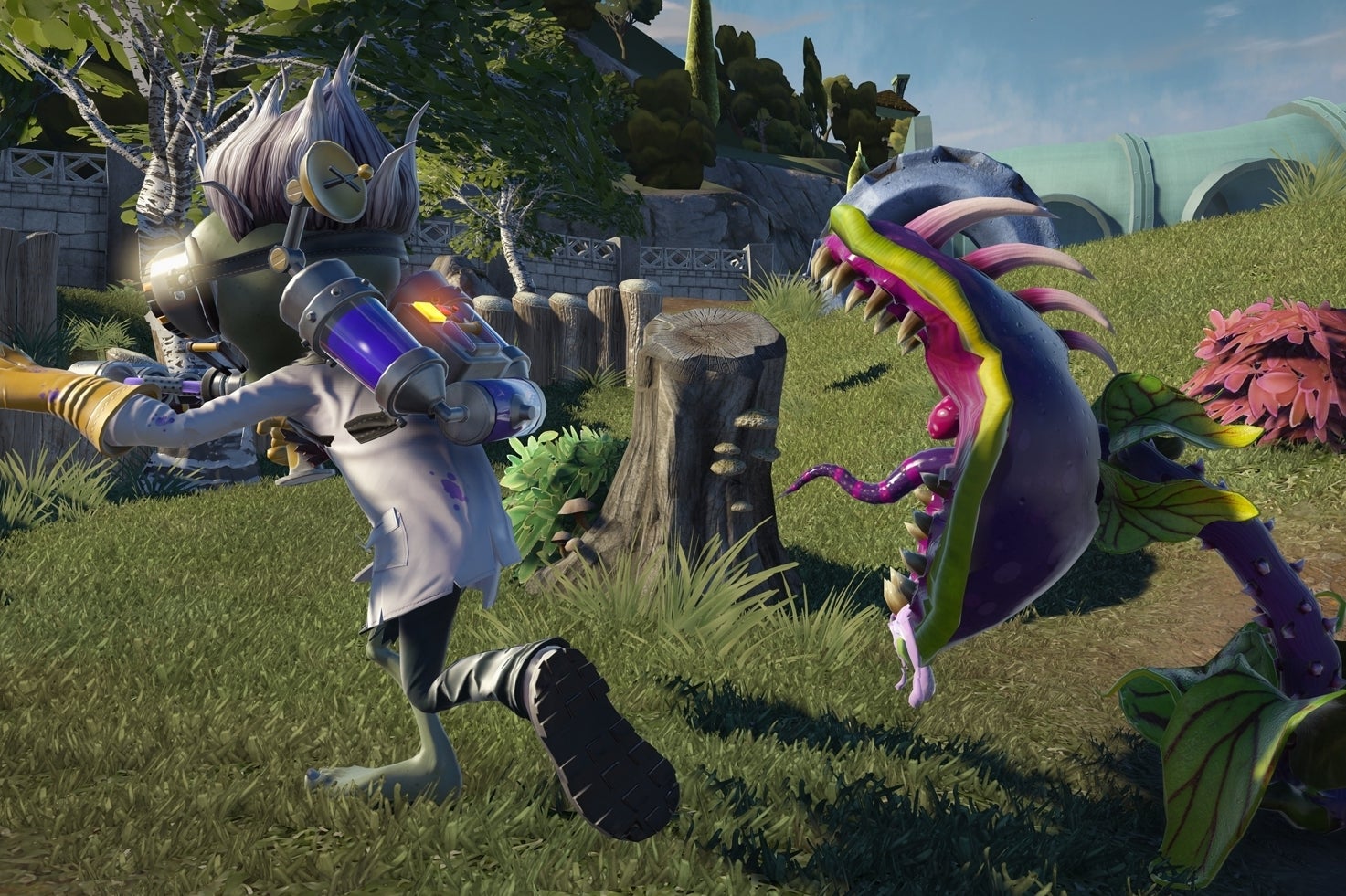 PopCap's upcoming cartoony zombie shooter Plants vs. Zombies: Garden Warfare will definitely not have microtransactions at launch. But who knows what the future will bring.
"We're not going to have any microtransactions at all at launch," PopCap Games producer Brian Lindley confirmed in a statement to GameSpot - though he noted the studio will look at in-game metrics to determine how to support the game post-launch. Thus he couldn't rule out that microtransactions won't be added, but he remained adamant that they "definitely" aren't part of EA's plan upon the game's release next week.
Lindley remained cagey about the multiplayer shooter's resolution on Xbox One, a platform that's received some flak lately for its less than optimal resolutions. He noted that "The Xbox One outputs in 1080p," and "we're not running at the same resolution as [Battlefield 4]," a game that runs in 720p on Microsoft's latest console.
PopCap later told GameSpot, "On next-gen consoles, players can experience all EA games at 1080p. Some are rendered natively, others are up-scaled by the next-gen hardware systems. Either way, the visuals are stunning and the gameplay is impeccable, regardless of platform." So it sounds like this is more of an up-scaled to 1080p type deal.
Plants vs. Zombies: Garden Warfare is due on 27th February in Europe on Xbox One and Xbox 360, while North Americans get it on the 25th. A PC version is set to follow, while a PS4 version has been spotted on a ratings board, but has yet to officially be announced.
Now check out the latest footage of the competitive shooter below in a hands-on presentation hosted by Microsoft's Major Nelson.