Pinball FX3's first Williams and Bally DLC arrives next month
Classic Fish Tales table will be free.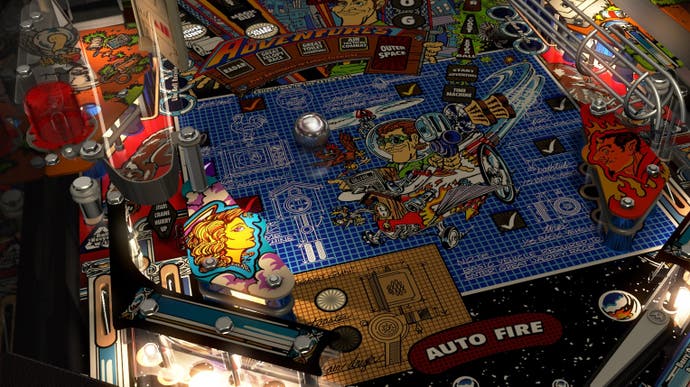 Zen Studios has announced that the first fruits of its new Williams and Bally license will formerly arrive in Pinball FX3 on October 9th, coming to PC, Switch, PS4, and Xbox One.
Zen's first Williams and Bally offering is a three-table paid-DLC pack for Pinball FX3, titled Williams Pinball Volume 1. It features Medieval Madness, Junk Yard, and The Getaway: High Speed - all of which will be playable in two distinct guises: as "classic true to form simulations" and as new "remastered" table variants.
The latter tables introduce 3D interactive characters, particle effects, ball trailer effects, side wall art, and more. You can get a taste of Zen's fancy new remasters in the video below.
Zen notes that it will be possible to toggle between both versions of the tables at any time, and that the remastered offerings can be played using the developer's "modern-day" pinball physics or its new "classic" physics simulation.
Williams Pinball Volume 1 will cost £8.99/$9.99 USD when it launches on October 9th, and each table can be purchased separately for the equivalent of $2.99 USD via Pinball FX2 on Mac. Zen is also making a fourth classic Williams table, Fish Tales, free to all players on the same day.