Pinball FX3 will feature cross-platform play, just not between consoles
Transferable table roster confirmed along with new Universal Studios cabinets.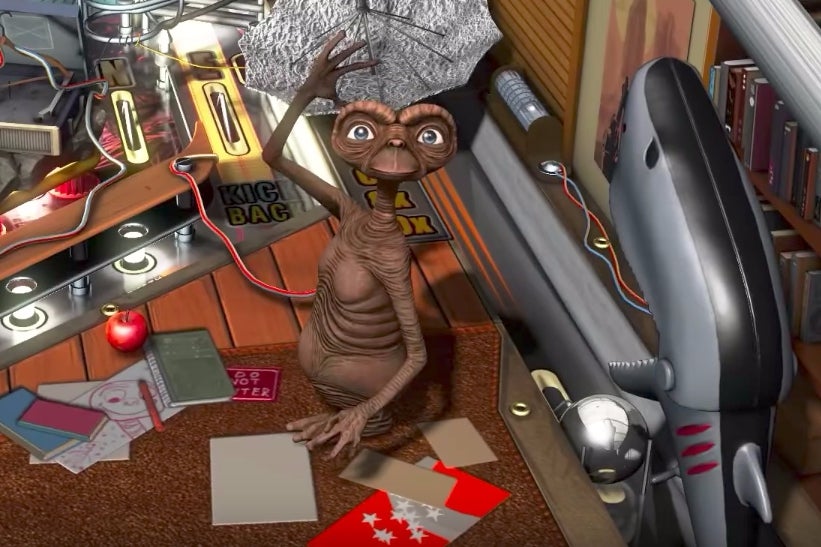 Pinball FX3 will feature multiplatform cross-play support. This means that those with the PS4 and Steam versions of the game will be able to play together. Likewise, the Xbox One, Steam, and Windows 10 versions will all be compatible as well.
However, the PS4 version will not be compatible with the Xbox One or Windows 10 versions. Oh darn.
Other new details about Pinball FX3 include its table roster. When the game was announced, developer Zen Studios teased three new tables from "a brand-new IP partner". Now we know what that IP partner is: Universal Studios.
The three tables included in this new partnership will be based on E.T. The Extra-Terrestrial, Back to the Future, and Jaws. You can catch a glimpse of the E.T. table the trailer below:
Zen noted that a vast majority of the 65-plus tables from last generation's Pinball FX2 and Zen Pinball 2 will be transferable to this contemporary successor for free, but there will be some exceptions. "Some of our licensed content will not be able to come to Pinball FX3 due to business related challenges," the studio said.
Given how many tables will transfer, it's easier to just list the ones that won't make the cut. These include:
South Park Pinball 2 Table Pack
Street Fighter Pinball
Ninja Gaiden Pinball
Plants vs. Zombies Pinball
Ms. Splosion Man Pinball
That's not very many when one considers the dozens that are going to be transferable for free. These include all the Star Wars, Marvel, and Bethesda tables, along with The Walking Dead and a whole bunch of non-licensed cabinets.
"We have spent a tremendous amount of time updating each Pinball FX3 table with dynamic lighting updates, updated graphics, new modes of play and other exciting features so they look and play better than ever!" Zen said of the upcoming pinball game. "This has been a massive undertaking, but Zen remains committed to keeping the community together and providing an amazing value to players as they build their pinball collections."
We still don't know exactly when Pinball FX3 will launch, but Zen said it's "coming soon" to PS4, Xbox One, PC, iOS and Android.