PES 2020 has Juventus exclusively - and now FIFA 20 has Piemonte Calcio
It ain't over till the Old Lady sings.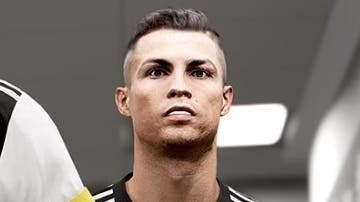 Is PES fighting back in the football licensing war? Konami has announced PES 2020 has Italian super club Juventus as an exclusive - but this isn't like the recent deal it signed for Manchester United. PES has a proper exclusive on the club, which means Juventus will not be in FIFA 20.
Konami's deal with the Serie A giant means FIFA - and any other football game for that matter - has to use a generic team name and not Juventus. Player names are not exclusive as this is negotiated through a separate licence (so Cristiano Ronaldo is still in FIFA 20). But Juventus' kits, crest, stadium and, crucially, name are all exclusive to PES 2020.
This is obviously massive for Konami and PES, which has struggled to compete with EA Sports when it comes to football licenses in recent years. As for EA Sports, while it still retains a vice-like grip over the licenses the majority of fans want, it's just suffered a surprising bloody nose from its underdog rival.
So, what does this mean for FIFA 20? Juventus has been renamed Piemonte Calcio, which has a custom badge and kit throughout the game. Piemonte Calcio will use real-world players, such as Ronaldo, and chemistry within FIFA 20 Ultimate Team is unaffected. Piemonte Calcio players will also be eligible for special items.
So there you have it - this time FIFA is the game forced to use a made up team after the game famous for Man Red and London FC snapped up one of the biggest clubs in the world.
The start of a fight back? Probably not. But at least you can't accuse Konami of throwing in the towel.