Persona 4 Golden set for "spring" in Europe
Tentatively slated for February, which is totally not spring.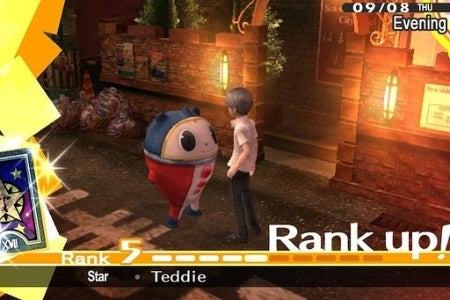 Persona 4 Golden - the Vita version of turn-based RPG/high school sim Persona 4 - is coming to Europe this spring, publisher NIS America has announced.
The publisher listed 22nd February as a "tentative" release date, but noted it could change. Curiously, 22nd February isn't even in the spring, so I wouldn't put a lot of faith in that date just yet. In contrast, Persona 4 Golden is coming to North America on 20th November. It won't be region-locked, so those unwilling to wait the extra few months can import it.
The Vita release will add the ability to explore the town at night. This will add loads of new character interactions and scenarios as you can take on a part-time job, catch new kinds of fish, or do whatever it is teenagers do at night. It will also have both Very Easy and Very Hard difficulty modes and the ability to speed through dialogue and cutscenes.