PC strategy game Endless Space given release date
Lettuce trust in Iceberg as publisher.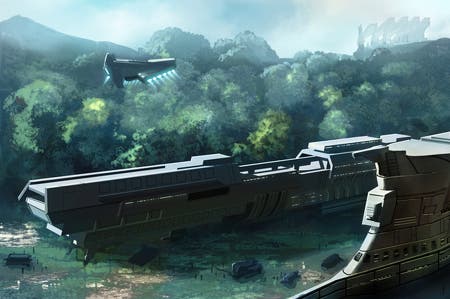 Gaining-momentum PC strategy game Endless Space will be released in boxes in shops on 24th August, newly signed publisher Iceberg Interactive has announced.
The game can be pre-purchased now on Steam, where it carries a "summer 2012" release date.
Iceberg plans to take Endless Space to other digital distributors as well.
Localised French and German versions are on the to-do list.
Endless Space is a 4x strategy game - a phrase that stands for explore, expand, exploit and exterminate.
The game's being made by Amplitude Studios, a 2011-formed French outfit of some pedigree, and led by former senior Ubisoft producers Mathieu Girard (R.U.S.E) and Romain de Waubert (Might & Magic: Clash of Heroes).
Endless Space has also been developed in close proximity with the community, via a Games2gether initiative, which tracks and shares progress with fans nearly every step of the way.