Patapon 3 gets free DLC today
New multiplayer missions added.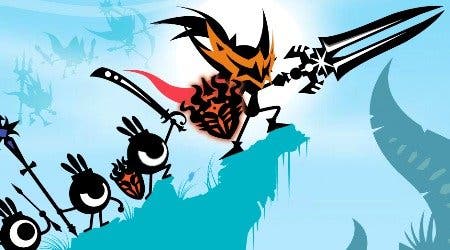 Eccentric PSP rhythm action sequel Patapon 3 gets a generous slab of complimentary multiplayer DLC today, Sony has announced.
As detailed on the PlayStation Blog, a number of new missions are now available for download that see you taking on Stone Golems, Salamanders and Deth squads, along with two new missions against Darantula and an assault on giant sandworm Dokakanel.
Check out the selection of screens below for a little more colour.
The Pyamid-developed threequel launched earlier this year to quiet Eurogamer acclaim.
"Many series veterans will be glad that there's more to get their heads around, especially with multiplayer - but I can't shake the conviction that Patapon was at its best when it was simplest," read Keza MacDonald's 7/10 Patapon 3 review.