Paradox's Life by You is an open-world, real-language take on The Sims
Coming to PC early access in September.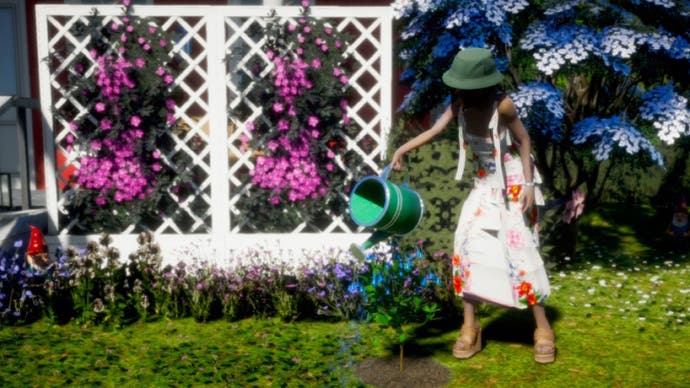 After a tiny tease last week, Paradox Interactive has properly unveiled Life by You, a new open-world life simulator that's launching into PC early access on 12th September.
Developed by Paradox Tectonic - the studio headed by Rod Humble, former Sims boss and CEO of Second Life studio Linden Labs - Life by You's marketing immediately slings shade in the direction of The Sims 4, describing the title as a game that'll let players "create humans and live out their lives without loading screens".
While the fundamentals - from house building to character creation - all seem very Sims-like, Paradox is trumpeting an "open game world where everything is customisable", alongside "real language conversation" and the ability for players to directly control their digital humans if they'd prefer something more hands-on than the default third-person view.
Additionally, players can explore the open-world, heading out into the countryside by car or by bike, and there's talk of career ladders, customisable businesses, mod support, and more.
Life by You launches into PC early access via Steam and the Epic Games Store on 12th September. Paradox says it'll cost £34.99/€39.99/$39.99 on Epic storefront, with Steam pricing set to be shared at a later time.