Paradox Interactive acquires BattleTech developer Harebrained Schemes
"Everybody believes this is a great fit".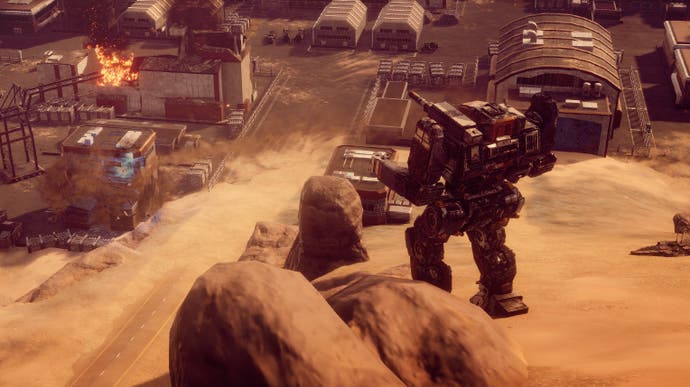 Paradox Interactive has acquired Harebrained Schemes, the developer behind BattleTech and Shadowrun Returns, for $7.5 million USD, plus a portion of Harebrained's earnings over the next five years.
Harebrained was founded in 2011 by Mitch Gitelman and Jordan Weisman (co-creator of the BattleTech and MechWarrior universe), and most recently released a new, critically acclaimed, BattleTech game, for which Paradox served as publisher.
In a post explaining the acquisition on Paradox's forums, Harebrained said that the both parties "have a shared vision for where to take narrative rich tactical games", and that the arrangement comes as a result of "the excellent experience both companies have had while working together on BattleTech. Everybody believes this is a great fit".
In a separate statement to press, Weisman, Harebrained's CEO, elaborated further, "As the scale of our games has grown and the marketplace has gotten extremely noisy we felt that HBS needed to team up with a company that could provide us the financial stability and marketing expertise that would allow us focus on what we love doing - making great games and stories."
Following the acquisition, Harebrained will become an internal studio and division within Paradox, but will maintain its own internal management and creative teams, "designing and developing the games that have earned them their outstanding reputation". Paradox, meanwhile, will handle finances, marketing, PR, and distribution of Harebrained's output.
Harebrained says it will "continue to focus on what it does best which are tactical games with rich stories" and that it will "have the freedom to creative direct our games and build our player experiences". However, future titles will need to be green-lit via Paradox's publishing process.
Additionally, the studio notes that it will continue supporting BattleTech with updates and further content, and that it's "starting concept development for a new title".
Weisman and Gitelman (Harebrained president) will appear in a live-stream presentation "in the near future" to answer any questions that the community may have regarding the acquisition.
Additionally, Paradox says it will be giving a complimentary copy of Stellaris to everyone that backed BattleTech on Kickstarter "as a token to welcome all fans".