Overwatch's Halloween event returns next week, but don't get too excited
No Tracer of originality.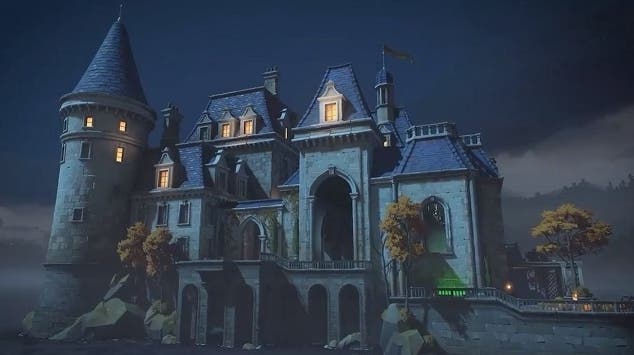 Things are set to get spooky in Overwatch, as it's annual Halloween Terror event kicks off next Tuesday 9th October and runs through to the end of this month.
To mark the announcement, Blizzard has released a small teaser which promises a "monolithic lair, home to terrifying horrors".
Those familiar with Overwatch will recognise Widowmaker's ancestral home turned Deathmatch map, Chateau Guillard, taking centre stage in the snippet.
You would be forgiven in thinking that Chateau Guillard's suitably scary makeover might suggest a brand new take on the usual Halloween themed horde mode bonanza that is Junkenstein's Revenge. Sadly, it's likely no more than a temporary lick of paint.
Jeff Kaplan confirmed in Overwatch's September Developer Update that Blizzard isn't going to be introducing any drastic changes to existing game modes in the future, but focusing more on bolstering the cosmetic side of things instead. If anything, it's likely that Junkenstein's Revenge will swing back around for a third year alongside a swathe of new and returning skins.
For those who love outfitting their characters in spooky threads, redditor chomz147 has rounded up a bunch of leaks which suggest that Halloween Terror will introduce six new skins, with at least three of them being of Legendary quality. From the images it looks as if Wrecking Ball, Widowmaker, Winston, Genji, Soldier:76 and Zarya may be the lucky few.