Overwatch will be the first game to support Dolby Atmos over headphones
Sounds good.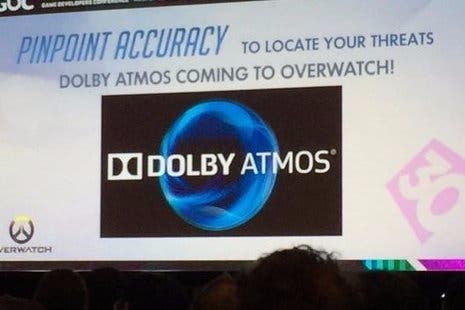 Blizzard has announced that Overwatch will be the first video game to support Dolby's latest surround sound technology, Atmos.
This tech, usually associated with cinema, allows audio to move around in three-dimensional space, which is not a sentence I fully understand.
Games have taken advantage of this before, and in fact, Star Wars: Battlefront is something of a poster child for Dolby Atmos, claiming to give players a genuine "competitive advantage" by allowing you to hear if an enemy player is above or below you.
However the home theatre setup this requires can get a little pricey. If you don't have the necessary hardware, Blizzard also hopes to replicate that experience in Overwatch using headphones.
"When you play the game with it on and you can pinpoint the Pharah flying above your head, or the sniper up on the ledge," said senior sound designer, Scott Lawlor, "it adds to this fundamental goal of trying to play the game by sound."
I'm still not entirely sure what to expect, but we won't have to wait too long to find out. This support for Dolby Atmos is set to arrive in the Overwatch beta next week.
To stay on top of all the latest developments, take a look at our dedicated Overwatch site at MetaBomb.