Overwatch celebrates first anniversary with skins, dances and three new arena maps
Move to the beat.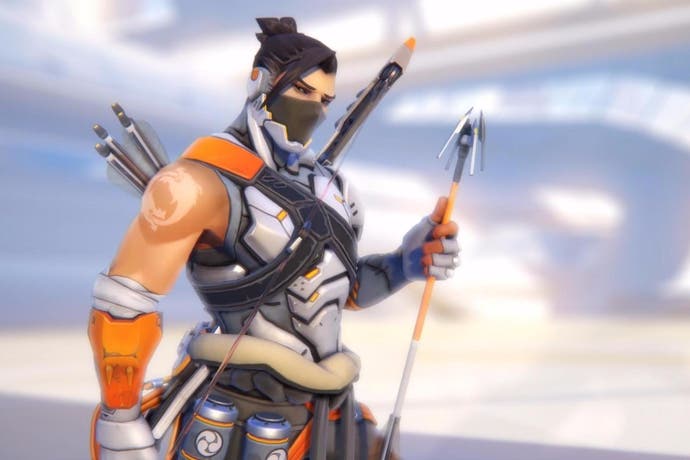 "How would Soldier: 76 dance?" asks Jeff Kaplan in today's developer update, celebrating a year since the release of Overwatch.
Well I guess we're about to find out, as the accompanying update adds dance emotes for each hero, a whole bunch of new legendary skins (finally Zarya is getting some love!) and three new arena maps. Those are the smaller map types used predominantly in Arcade modes.
These maps include Black Forest, which you'll recognise from that incredible The Last Bastion animated short. There's Necropolis, a nighttime map set outside the Temple of Anubis, which promises to include a couple of references to an interaction between Jack Morrison (AKA Soldier: 76) and Ana. Finally, you've got Castillo, a map based in a fort overlooking the Dorado map. Here you'll find some easter eggs relating to Sombra, we're told.
These three maps will now become permanent fixtures in Overwatch, sticking around after the event itself wraps up.
We can also expect a few tweaks to the Arcade setup, with Elimination's sudden death mechanic changed to prevent players with self-healing from being boring jerks. In the updated version of the mode, a 30 second countdown will eventually be triggered once there's only a couple of players left alive, leading up to a capture point that must be claimed to win the round. There's also a couple of new Elimination variants, which sound rather cool. Limited Duel is a new 1vs1 mode in which both players are offered the same random selection of three heroes to choose from, while Lockout Elimination is a 3vs3 mode that locks out the winning team's heroes at the end of each round.
"We can't thank you enough for what an amazing year it's been," said Jeff from the Overwatch team. "And we look forward to the year in front of us. Thank you."