Outcast HD Reboot devs admit Kickstarter defeat
"We should have set a lower initial goal..."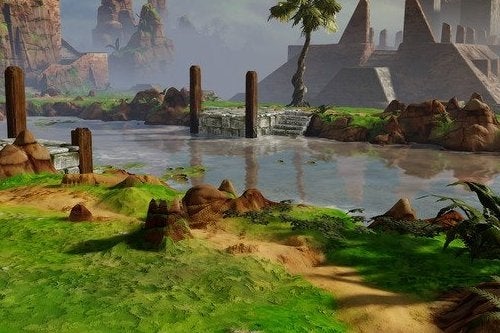 The developers of the Outcast HD reboot have admitted defeat in their Kickstarter campaign.
$253,694 has been raised from over 5000 backers - an impressive feat, but less than half of the lofty $600,000 target. The Kickstarter ends tonight.
Fresh3D, an independent studio that bought the rights to the series from Atari in the summer of 2013, said it had made mistakes, including setting an unrealistic funding goal.
"Before launching the campaign, we knew that we were lacking content and the goal was high but we did not take the measure of their impact on the failure of the project," the studio said in an update on the Outcast HD reboot Kickstarter page.
"We should have set a lower initial goal from the beginning, include more platforms, provide more attractive and more professional videos, lower the next-gen console stretch goal, post more updates with more attractive content, and properly plan these updates in advance to free our time for promoting the campaign.
"We should have better explain the key features of the game and the high quality values of this remake compared to the original, do not mix old-gen gameplay with new-gen rendering, and ultimately, we should have shown a gameplay demo with the new characters or at least a representative trailer."
Fresh3D, which is run by the co-director and technical director of the original Outcast developed by Appeal and published by Infogrames for PC in 1999, said it hoped the original game would act as its "draft prototype", and people would "imagine how good the game could be". Clearly, this didn't happen.
So what's next? Fresh3D said "this project deserves to be done", but it's not sure how it will be funded.
"Will it be through another Kickstarter or another crowdfunding platform, Paypal, private investment, some bank loans, public support, distributor deals or a mix of all that, we will see," it pondered.