First gameplay of Outcast HD reboot released
"For those who don't know the original game..."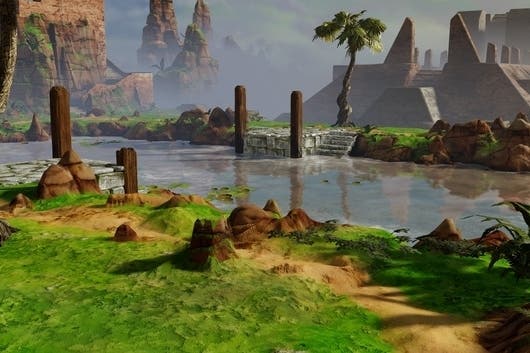 The creators of the Outcast HD reboot have released the first gameplay footage of the game in a bid to boost its Kickstarter campaign.
The video, below, features footage captured from a "very early prototype" of Outcast HD, with accompanying voice over from creative director Franck Sauer. It uses assets from the original game for the characters, animations and effects, but the environments have been rebuilt.
"For those who don't know the original game, I hope this video will give them a glimpse of what the game could be if we had the chance to modernise all the components," Sauer said.
The Kickstarter currently has $224,794 raised off the back of 4498 backers - it's a way off its $600,000 target with 13 days to go.
The HD reboot is being developed by Fresh3D, an independent studio that bought the rights to the series from Atari in the summer of 2013. Sauer was the co-director of the original game, and Fresh3D technical director Yann Robert was technical director on the original. Outcast was developed by Appeal and published by Infogrames for PC in 1999.