1999 adventure Outcast is getting remade, pending Kickstarter campaign
Dev wants to create a sequel if remake is successful.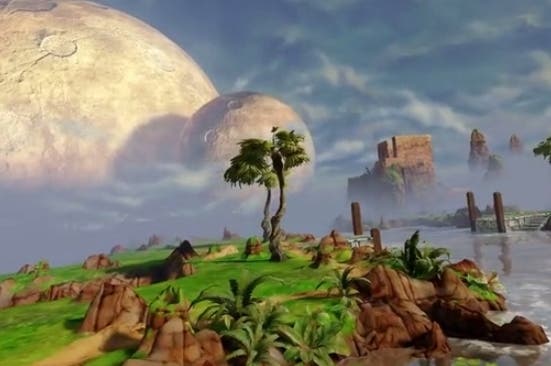 Outcast, the classic 1999 PC adventure game with goofy running animations, is being rebooted on Kickstarter with Outcast HD.
You may recall that Outcast's original creators, Franck Sauer Yves Grolet and Yann Robert, purchased the rights to the series back from Atari last summer. Now we know why.
Outcast HD is a spruced up remake of the original game, featuring all new visuals, animations, and an improved HUD, UI and controls (with gamepad support).
The original game was revolutionary for its time as it was one of the first truly open-world 3D adventure games where you could explore a colossal alien world at your leisure, commandeer a variety of vehicles, and go on quests in any order you saw fit.
Outcast HD developer Fresh 3D Inc is looking for $600K to fund this remake on PC, but if it makes $750K it will bring it to Mac and Linux, while $1 million will fund Oculus support, and $1.35 million will bring it to "next-gen consoles". If the studio makes $1.7 million, it will create an all new land to explore: the "women island" Kizaar.
If this reboot is commercially successful, the developer said it would like to create Outcast 2 next.
Early birds who pledge $20 will receive a digital copy of Outcast HD upon its estimated October 2015 release, though the price will increase to $25 once 2000 backers claim that tier. Pledges of $40 will come with early beta access along with a digital art book, while $60 will guarantee a physical copy of the game along with all the previous rewards.
After only a few hours the Outcast HD campaign has raised $32,696 with 30 days to go before its 7th May deadline.