Our first look at Insurgency: Sandstorm
And a bit about the "dark and understated indie film" style story mode.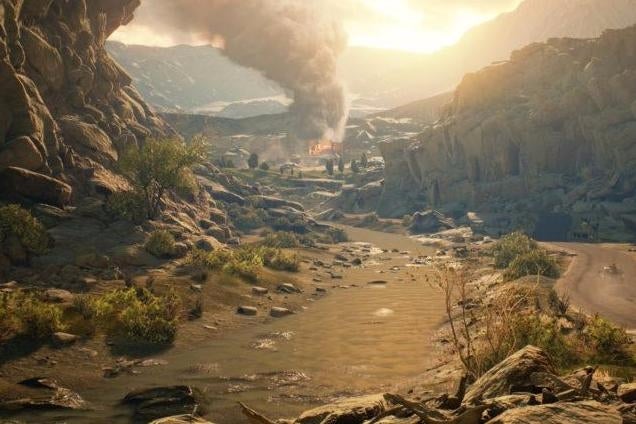 The developers of Insurgency: Sandstorm have released two screenshots of the game and talked a bit about the new story mode.
Insurgency: Sandstorm is from developer New World Interactive, which is rebuilding the popular Source Engine-based PC first-person shooter series in Unreal Engine 4 for release on consoles and PC in 2018. A closed alpha on PC is set for the end of 2017.
Sandstorm is the sequel to Insurgency and revolves around close-quarters infantry combat for multiplayer and cooperative gameplay. Here are a couple of screenshots: New World Interactive said to expect light vehicles for transportation and fire support, new modes for vehicle gameplay, an improved ballistics system that includes bullet drop and travel time, and interactive elements such as ladder climbing and door breaching.
The story mode supports up to four-player co-op. It tells the story of a woman who is enslaved by radical insurgents in Iraq.
Here's the official blurb:
New World Interactive described the narrative as "a road-trip story". "It's about these characters bonding through the many challenges that arise." It's more of a "dark and understated indie film rooted in reality", the developers said, than your typical shooter inspired by blockbuster military power fantasy movies.