Hardcore multiplayer shooter Insurgency is free on Steam right now
And you can keep it once the offer ends.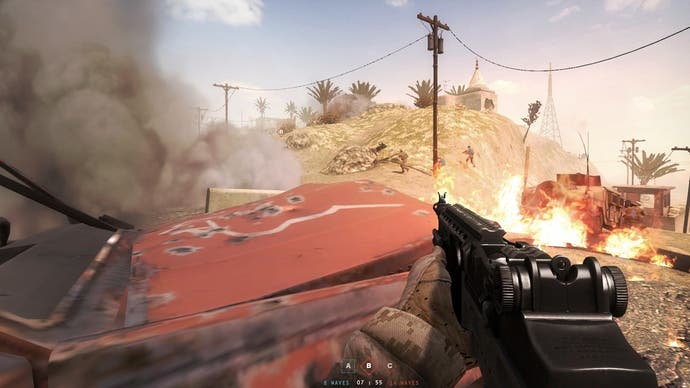 Developer New World Interactive's hardcore multiplayer tactical shooter Insurgency is currently free on Steam - and if you pick it up now, it'll remain in your library to play whenever you want.
Insurgency, if you're unfamiliar, originally released for PC in 2014 and was the fully fledged standalone successor to New World Interactive's popular Half-Life 2 mod Insurgency: Modern Infantry Combat. The series gained quite a following (and still has an active player base today), thanks its more realistic take on the classic first-person shooter formula.
In Insurgency, for instance, head shots are instantly fatal, and you don't have access to a mini-map, on-screen crosshairs, even an ammo or health counter - all of which makes for an experience that rewards tactical planning and carefully orchestrated team work.
It's also a generously featured package, incorporating nine team-based competitive modes (that's Ambush, Strike, Flashpoint, Elimination, Infiltrate, Occupy, Skirmish, Firefight, and Push, if you're taking notes), alongside five co-op modes that pit a single human team against AI opponents. In other words, if you opt to pick up Insurgency on Steam while it's still free, you'll get a sizeable amount of bang for you zero bucks.
New World Interactive's Insurgency freebie is available now until 6pm BST/10am PDT tomorrow, August 15th, and celebrates the imminent arrival of latest series entry, Insurgency: Sandstorm, on September 18th.
Notably, anyone with a copy of Insurgency in their Steam library automatically gets 10% off Sandstorm when it releases, so taking advantage of New World's freebie offer could potentially net you some additional savings later down the line.