Insurgency: Sandstorm gets a last-minute delay, now launching in December
"To ensure we deliver the best possible experience".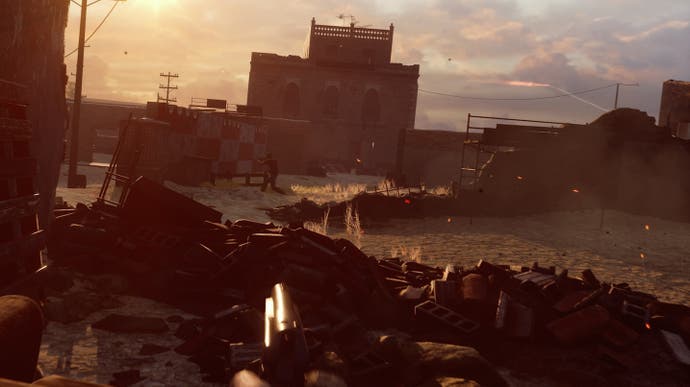 Developer New World Interactive has delayed the release of its team-based tactical shooter Insurgency: Sandstorm. The game, which was originally due to launch on PC next week, September 18th, will now arrive on December 12th.
Announcing the delay on its blog, New World Interactive said, "This was one of the hardest decisions our team has ever had to make and not one taken lightly". However, it felt that the move would ultimately be "in the best interest of the game and our community", allowing the developer time "to ensure we deliver the best possible experience".
New World Interactive's decision comes in response to community feedback gathered during Insurgency: Sandstorm's recent pre-order betas. "We are acutely aware that not all of you are having the ideal experience we want to deliver," explained the studio.
It now plans to use the additional time to "target a lower minimum system requirement, address more bugs, work on overall polish, gather additional feedback from the community to refine gameplay, and ensure that highly requested community features which may otherwise have had to be added post launch (such as community servers and custom games) are ready for day 1."
The full list of major development goals, which highlights New World Interactive's plans to improve character models, textures, animations, level visuals, gameplay and optimisation before launch, makes it sound like the studio still has a lot of work ahead of it in order to get Insurgency: Sandstorm ready for a December release.
The good news is that those who've pre-ordered Insurgency: Sandstorm and have access to the beta will be able to continue playing right up until full launch. Additionally, the previously announced 10% pre-order discount will be extended until December 12th, and the 10% loyalty discount for owners of the original Insurgency will now be available until the end March 2019.