Our first glimpse at the Dragon Ball Fighterz story mode
What is happening?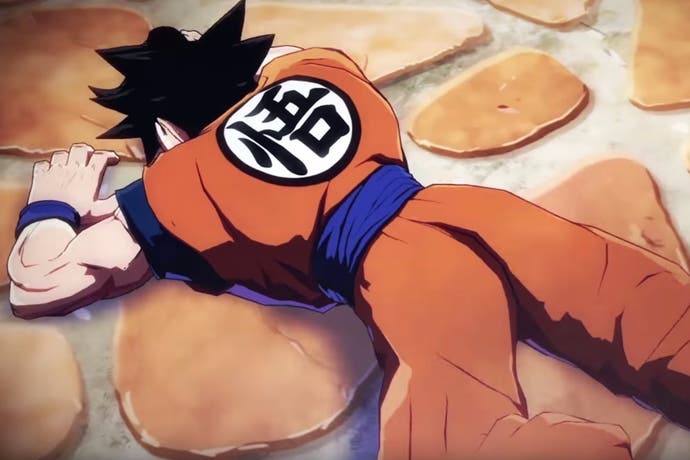 Bandai Namco has shown off the Dragon Ball Fighterz story mode for the first time.
In the video below we get a good look at what the Arc System Works-developed fighting game has to offer, including some story mode cutscenes that suggest they'll do the phenomenally popular anime on which the video game is based proud.
First up we have footage of Android 16 and the duo Android 17/Android 18, as well as Krillin and Piccolo. As for the story, here's the official blurb:
"With the resurrection of Android 16 and the invasion of the mysterious army corps, the super warriors start to fall. What is happening?"
Meanwhile, there's a look at the Party Match, a new online battle mode where one player is in charge of each of the six characters during 3v3 battles.
Dragon Ball Fighterz comes out in February 2018 on PC, PlayStation 4 and Xbox One. An open beta is planned for January, which you can play if you pre-order. If you pre-order you also get an early unlock of two characters (SSGSS Goku and SSGSS Vegeta).
A closed beta is planned for 16th and 17th September, but you have to register to be in with a chance of playing that. The closed beta includes 11 playable characters: SS Goku, SS Vegeta, SS Teen Gohan, Cell, Majin Buu, Frieza (Final form), Future Trunks, Piccolo, Krillin, Android 18 and Android 16.