OnLive app rolling out for iPad, Android tablets
Free Lego Batman to all who download client.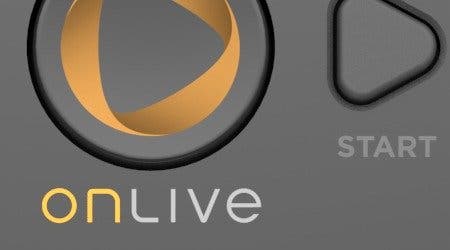 OnLive, the streaming gaming service, is rolling out on tablet devices from today.
Free Android and iPad apps will launch according to mobile app store certifications from 2am Thursday 8th December. The Android app works with the Amazon Kindle Fire in the US and will do so in the UK when the device launches on these shores.
The new client brings the full OnLive experience to tablet devices, using existing payment options and working with the entire catalogue of nearly 200 titles. One OnLive version of a game works across all devices, with cloud saving intact.
In the UK the focus is on Wi-fi (OnLive recommends 2-3MB connections for tablet use), with 3G networks unable to cope. In the US OnLive runs on 4G as well as over Wi-fi.
A new logo - a small hand touch gesture - will appear on 25 games. This means OnLive has worked with a game developer to make its game tablet-friendly. Grove demonstrated Hidden Path's Tower Defense game Defense Grid Gold to Eurogamer at a meeting in London, with new touch-screen controls and features, including pinch and zoom.
Rockstar Games has created a touch version of the Team Bondi detective thriller L.A. Noire. Rockstar has spent time reworking the interface, incorporating touch for crime scenes and gesturing and swiping for movement. L.A. Noire goes live on OnLive "if not the end of this week then very shortly".
"It was great for us that they turned around and said they wanted to do this because they wanted to try this out," Bruce Grove, general manager of OnLive UK, told Eurogamer. "We're also working on a few other games that will be pretty cool to get onto this service."
OnLive will give a free copy of Lego Batman to anyone who downloads the mobile client. This game has a Virtual Pad control set-up, which incorporates virtual joysticks and virtual face buttons onto the tablet screen. OnLive has mapped its Virtual Pad to 25 games on the service.
Accompanying the roll-out of the app is the announcement of a £39.99 Universal Wireless Controller, a new Bluetooth OnLive control pad that communicates directly with most tablet devices and works with almost all of the games on OnLive. It comes with a USB dongle that plugs into PCs and Macs, but it will in the future also work with other connected devices, such as Blu-ray players and TVs. It launches on the OnLive store imminently.
Demonstrating the full version of Batman: Arkham City running on an iPad, Grove said, "basically, this has just become a full console. We've moved from the world of being restricted by the content I can put onto the tablet device to, I can play anything."
"What we've done is create a multi-screen environment," Grove continued. "You could have two different views of the same game. I could have a map up on one and a screen doing something else. I could have three people sat around, each with their own screen, and the master view over there. From a developer standpoint, knock yourself out."
OnLive will make announcements over the next few weeks regarding UK centric games. Grove wouldn't confirm EA's FIFA series as coming to OnLive, but it seems like a good shout. More announcements are planned for CES in January 2012.
In the UK BT Home Broadband customers get the OnLive PlayBack free for three months if they register online before 31st January 2012.