Online co-op and local multiplayer modes announced for The Dark Pictures: Man of Medan
Try not to ship yourself in front of your friends.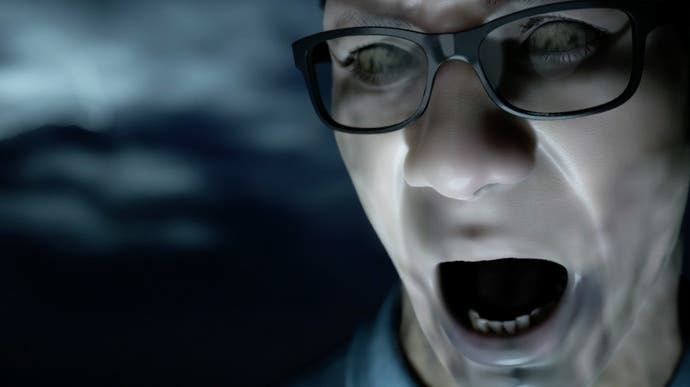 Supermassive Games has announced two new multiplayer modes for Man of Medan, the first horror game from its Dark Pictures Anthology.
Players can still experience the game in solo mode, similar to the way Until Dawn worked, but those wishing to scream their way through the game with friends can do so online in Shared Story mode, or on a sofa in Movie Night mode.
Shared Story mode allows two players to experience the story side-by-side in online co-op. Each player is given control of a different character and at certain points in the game the story will branch off, giving each player a different perspective of the events.
In the video above, you can watch me play through a portion of Shared Story mode with Digital Foundry's Tom Morgan, whose game I was trying to ruin by making the worst decisions possible. I am such a great friend.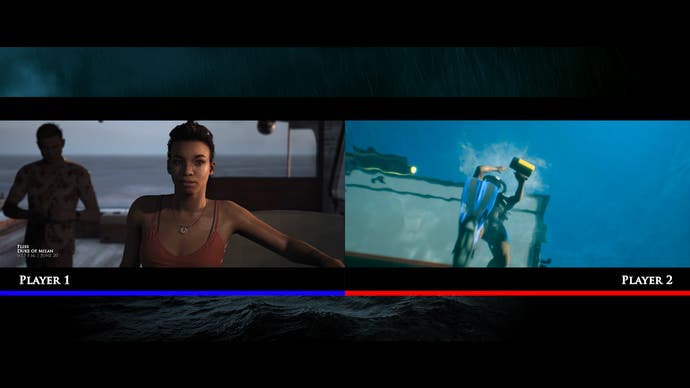 Movie Night mode is a pass-the-pad local co-op mode for up to 5 players. At the start of each game, players assign themselves a character (or multiple characters if fewer than 5 people are playing) and then the game will tell you when it's each person's go.
At the end of each chapter the game dishes out awards to each player to give them some fun reflections on how they played. Awards can range from something simple like, who was the fastest on QTEs or who was the slowest at making decisions, to something more sinister like, did their actions get someone killed.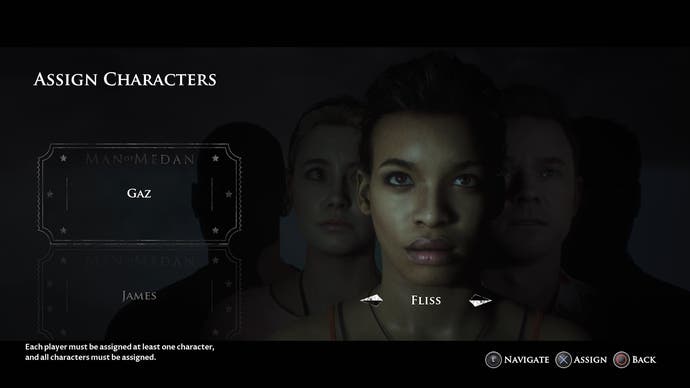 Crossplay is not supported for Man of Medan multiplayer so any Shared Story sessions will need to be platform specific.
Playing Shared Story mode will also affect the overall length of the game. When played solo or in Movie Night mode you can expect the experience to last somewhere between 4-5 hours. The branching narrative of the Shared Story mode means that when players split, they will only experience certain scenes and will miss out on others. This is something that will reduce the overall playtime of the game to approximately 3.5 hours.
The Dark Pictures Anthology: Man of Medan releases on 30th August and Supermassive Games has said it's planning to release two games from the anthology per year.
---
This article and video are based on attendance at a Man of Medan hands-on event in Hamburg. Bandai Namco covered travel and accommodation.