One day before release, Google Stadia nearly doubles lacklustre launch line-up
From 12 games to 22.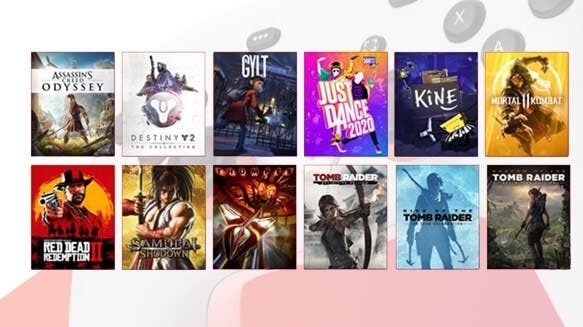 Google Stadia has almost doubled the number of games which will be available to buy and stream on the service when it launches tomorrow.
Previously, 12 games would be available to purchase, alongside Destiny 2, which comes free. Now, that number is 22.
There are no new exclusives. Tequila Works' Gylt remains the only game you can't buy anywhere else.
And, as before, many of the games in the line-up have been available for a while elsewhere. If you were interested in Assassin's Creed Odyssey, for example, you probably played it a year ago.
But still, 22 games is better than 12. Here's what early adopters will find on the Google Stadia store when they plug their new streaming boxes in, as announced on Twitter last night by games industry person Geoff Keighley:
Assassin's Creed Odyssey
Attack on Titan: Final Battle 2
Destiny 2: The Collection
Farming Simulator 2019
Final Fantasy 15
Football Manager 2020
Grid 2019
Gylt
Just Dance 2020
Kine
Metro Exodus
Mortal Kombat 11
NBA 2K20
Rage 2
Rise of the Tomb Raider
Red Dead Redemption 2
Samurai Shodown
Shadow of the Tomb Raider
Thumper
Tomb Raider (2013)
Trials Rising
Wolfenstein: Youngblood
It's clear there's been a rethink behind the scenes ahead of the streaming console's launch. Google only unveiled Stadia's original 12-game launch line-up a week ago, and had previously intended to drip-feed the other games now listed above in the weeks following launch day.
But, since then, we've had a pretty disastrous Google Stadia Reddit AMA - described by Imogen as "like watching a train crash everyone is weirdly happy to be involved in" and a series of big announcements from Microsoft about its own streaming plans during X019.
Plenty of questions still surround Google Stadia's pricing and performance in the wild - questions which we here at Eurogamer and Digital Foundry hope to shed some light on very soon.