Google unveils Stadia's full 12-game launch day line-up
Plus 14 more titles for 2019.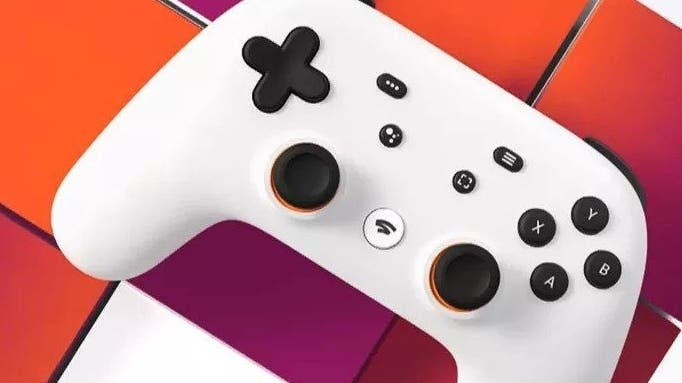 Google's game streaming service, Stadia, is almost upon us, and ahead of its arrival next Tuesday, 19th November, the company has revealed the full line-up of titles coming to the platform on launch day and beyond.
A total of 12 games will be available to purchase and play through Stadia from day one. On the blockbuster front are Red Dead Redemption 2, Assassin's Creed Odyssey, Destiny 2, Mortal Kombat 11, and Crystal Dynamics' full Tomb Raider reboot trilogy - Tomb Raider, Rise of the Tomb Raider, and Shadow of the Tomb Raider.
Joining those titles are Ubisoft's latest limb-shaker Just Dance 2020, acclaimed fighter Samurai Shodown, jazz-infused indie puzzler Kine, rhythm-horror Thumper, and Rime developer Tequila Softworks' GYLT - the latter being Stadia's only launch day exclusive. And for those that prefer their information in alphabetised list form:
Assassin's Creed Odyssey
Destiny 2
GYLT
Just Dance 2020
Kine
Mortal Kombat 11
Red Dead Redemption 2
Rise of the Tomb Raider
Samurai Shodown
Shadow of the Tomb Raider: Definitive Edition
Thumper
Tomb Raider: Definitive Edition
Beyond those release day titles, Google has also detailed another 14 games coming to Stadia at some currently unspecified point before 2019 is through. That list is as follows:
Attack on Titan 2: Final Battle
Borderlands 3
Darksiders Genesis
Dragon Ball Xenoverse 2
Farming Simulator 19
Final Fantasy 15
Football Manager 2020
Ghost Recon Breakpoint
Grid
Metro Exodus
NBA 2K20
Rage 2
Trials Rising
Wolfenstein: Youngblood
Google Stadia will initially launch in 14 countries, including the UK, US, and Canada. To make use of the service on 19th November, however, players will either need to have pre-ordered the now-sold-out Stadia Founder's Edition, or the £119/$129 USD Premiere Edition, which is still available for purchase and includes a Chromecast Ultra and three months of Stadia Pro.
Stadia's free service will launch some time next year, where more Google Stadia games will be on the way.