Reading Stadia's AMA is like watching a train crash everyone is weirdly happy to be involved in
OK, Google.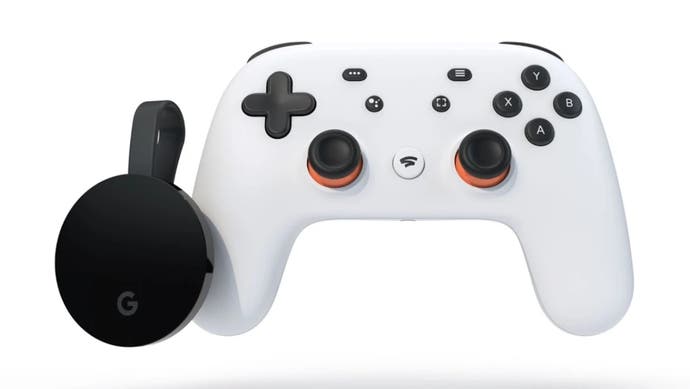 Yesterday, Reddit held a Google Stadia AMA with publisher experience lead Beri Lee and Stadia director of product Andrey Doronichev to answer questions about the somewhat-anticipated Stadia launch.
They both did a pretty thorough job of answering redditor's questions, and the tone of the whole thing seemed positive, despite most of the information being about how many features the system will be missing at launch.
For example, Stadia will have parental controls from launch day, but no family sharing, meaning you'd have to buy separate games for you and your child's Stadia account. "It's a high priority feature we're planning to launch early next year," wrote Doronichev.
Other things the system won't have at launch include: an achievements UI (you can earn them, just not look at them); 4K, HDR and 60fps on anything other than a Chromecast Ultra; The Buddy Pass (which becomes available "about two weeks after you receive your bundle"); a bunch of multiplayer features like Stream Connect (the first game with this feature is expected to launch by the end of the year); amongst a few others. Oh, and if you have a Chromecast Ultra devices already this will require a software update due "soon" after launch.
So, if you've ordered a Founder's Edition Stadia, what exactly will you get on the 19th November release date? Access to 12 entire games, and an invite code to make your account and claim your Stadia name, of course. You could even get the rest of the kit (you know, the controller and Chromecast you paid for) in the following days, provided your delivery person is on schedule.
If you live in close proximity to the Google offices your delivery person could even be Andrey Doronichev himself.
"You know what? Here's a crazy idea. Let me personally deliver one," he offered during the AMA. "If you are in the Bay area and you are ok with me coming to your house at 9:00am on the 19th please DM me with your pre-order number, I'll pick one person based on order received and how close you are to my house and drop by on my way to work, bring your order and we can even play your first game together! WDYT?"
There were some positives to come out of the AMA, however. When you get your code to create your account on the system, even if you don't have the hardware, you'll be able to play straight away on a Chrome browser or using a Google Pixel phone, using mouse and keyboard or a compatible controller. Oh, but you can't actually do the initial setup or buy games without your phone (because, again, there's no UI for it), but you can use Google Play credits and gift cards, so there's that.