Oculus Rift costs £500
You'll be Luckey.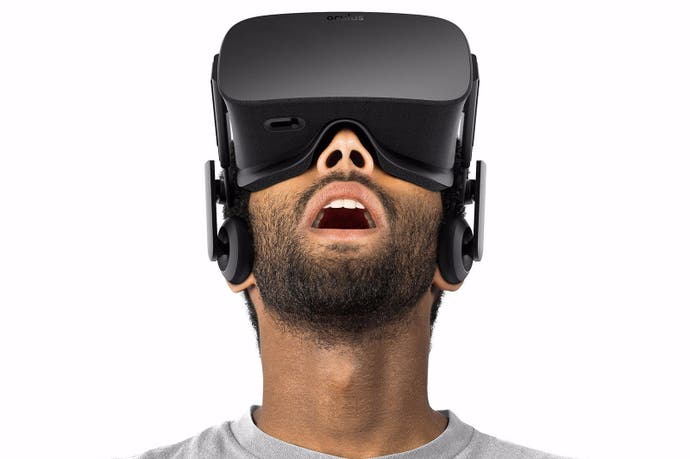 Oculus Rift costs £499 / $599 - without shipping.
Pre-orders for the virtual reality headset went live today, and so the price was revealed.
For your £500 you get the headset, sensor, Oculus Rift remote, cables, Xbox One controller, and games Eve: Valkyrie and Lucky's Tale.
This is the latest image of the Oculus Remote: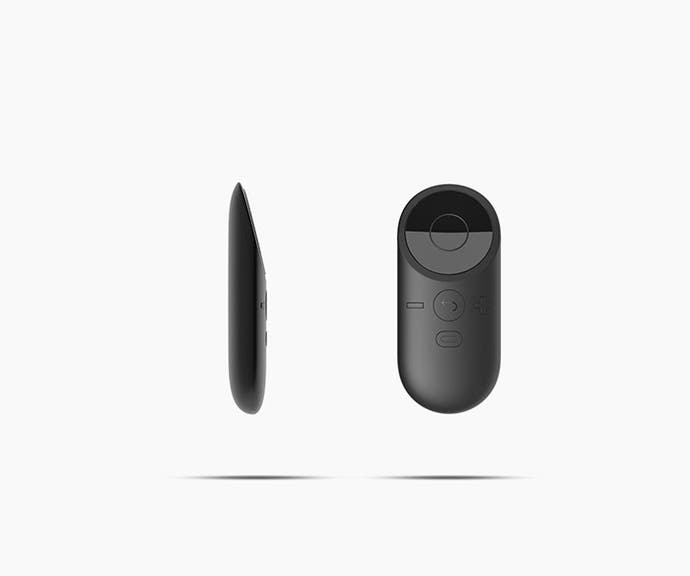 Rift ships 28th March 2016, according to the Oculus online shop. One per customer. It'll also be available to buy "in limited locations" at "select retailers" starting in April.
As you'd expect, social media has lit up with reaction at the high cost of the Rift. Here's my favourite tweet so far:
An Oculus Rift VR headset can transport you to unbelievable fictional worlds, like a world were people will spend $599 on an Oculus Rift

— Ex-CEO Kaz Hirai (@KazHiraiCEO) January 6, 2016
Don't forget you'll need a beefy PC to power it, too. Here are the recommended specs:
Graphics card: NVIDIA GTX 970 / AMD R9 290 equivalent or greater
Processor: Intel i5-4590 equivalent or greater
Memory: 8GB+ RAM
Output: Compatible HDMI 1.3 video output
Input: 3x USB 3.0 ports plus 1x USB 2.0 port
Operating system: Windows 7 SP1 64 bit or newer
Here's Oculus Rift inventor Palmer Luckey explaining how it arrived at the £500 price point for the UK. In short, blame taxes:
@PalmerLuckey All the international prices are essentially the converted US price+required taxes, customs fees, etc.

— Palmer Luckey (@PalmerLuckey) January 6, 2016
Thankfully, you won't get charged until Rift ships. You'll need to pop your card details into the Oculus shop to pre-order, though, or use PayPal. Expect to pay a £30 shipping cost.
Oh, and when you pre-order Rift, you also secure your place in line for Touch pre-orders later this year.
Fancy a punt?
Already many are picking up on comments Luckey made in a 2014 interview with Eurogamer in which he said Oculus wanted to hit a $200-$400 launch price for Rift. Obviously, that didn't work out. Here's the quote in full:
Rift Kickstarter backers will be delighted, of course. Yesterday Oculus announced if you pledged enough money ($300) to secure a development kit, you'd get a free headset. Today that sounds like an even better deal.