Eve Online dev CCP ditches virtual reality development
Atlanta studio closed, Newcastle studio up for sale.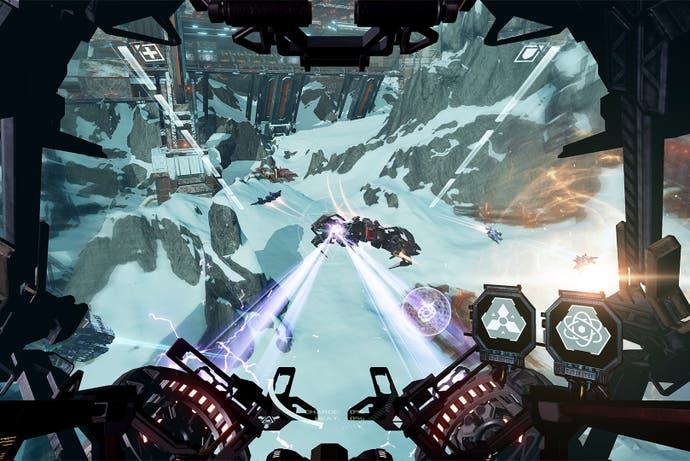 Eve Online developer CCP has pulled out of virtual reality development, a move that affects some 100 or so staff.
The Icelandic company had invested heavily in VR games, with Eve Online spin-off Valkyrie, Gunjack and PSVR exclusive Sparc betting big on the tech. But CCP has now decided to halt VR production to concentrate on Eve Online.
Icelandic business publication mbl.is reports 100 of CCP's 370 staff are affected by the move. The Atlanta office, which worked on Sparc, is closed. The Newcastle office, which worked on Eve Valkyrie, is up for sale.
"It's always hard to do such actions but they are important and if we want the company to reach 30 years, we sometimes need to make policy and organisational changes," CCP boss Hilmar Veigar Pétursson is quoted as saying.
The surprise announcement comes after CCP staff expressed much enthusiasm for the future of their virtual reality games at the recent Eve Fanfest event in Las Vegas. There developers spoke passionately about the future of Eve Valkyrie, which has been retooled to work without its virtual reality component. At the event, CCP confirmed Eve Online-inspired multiplayer shooter Project Nova was still in development, and Eve-related mobile game Project Aurora was in the works.
CCP was one of the first major developers to go big on virtual reality. It worked closely with Oculus to get Valkyrie on the platform before it branched out to Vive and PlayStation 4.