Nuketown hits Call of Duty: Black Ops 4 on PS4 next week
Welcome back.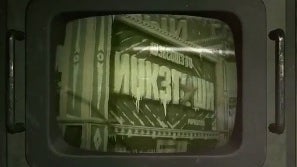 Nuketown arrives on the PlayStation 4 version of Call of Duty: Black Ops 4 next week.
That's Tuesday, 13th November 2018 specifically. As per Activision's marketing deal with Sony for Call of Duty, Nuketown arrives on PC and Xbox One later.
There's a Russian flavour to Nuketown on Black Ops 4, which developer Treyarch has teased for a while now. The tweet below includes a short clip and contains the phrase "Welcome back" in Russian.
Meanwhile, Treyarch issued yet another update for Black Ops 4 yesterday (they come thick and fast) while also triggering a 2X tier boost in multiplayer and Blackout, and a 2X Nebulium Plasma in Zombies on all platforms. This boost ends 6pm UK time on Monday 12th November.
Of note, the update tweaks the way the Concussion Grenade works in Blackout. Players can now change stances after being hit with a Concussion Grenade. So, while players will still be slowed and overall disoriented, they'll now have new opportunities to get back into the fight, Treyarch said. In the context of the removal of the 9-Bang from Blackout, Treyarch has also added a scaled-back white flash screen effect to the Concussion Grenade, saying it will monitor these balance changes closely.
And finally, Treyarch signalled some major game updates coming early next week, which include new balance tweaks and gameplay improvements.