Now Injustice 2 has leaked
Quick as a Flash.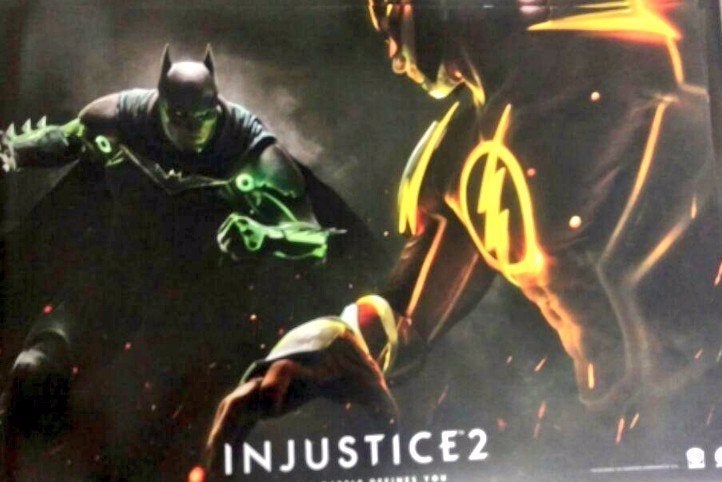 An image has appeared online that reveals Injustice 2.
Injustice 2 is the follow-up to Injustice: Gods Among Us, the DC-themed fighting game from Mortal Kombat maker NetherRealm that came out in 2013.
The image, of a promotional poster sent to retailers that shows Batman about to punch The Flash, was first seen on the @CollapseControl Twitter account.
But this isn't the first time we've heard whispers of Injustice 2. Last month, French website Gameblog (via NeoGAF) reported Injustice 2 will come out in May 2017.
Eurogamer's own sources tell us the game is real and is set for an announcement later this week.
What does NetherRealm boss Ed Boon think of the leak?
E3 kicks off this Sunday. Be sure to check out Eurogamer's E3 2016 schedule guide for everything you need to know.